Barcelona coach Luis Enrique likens Lionel Messi, Neymar and Luis Suarez to magicians
By Allan Valente
Last Updated: 22/02/16 8:11pm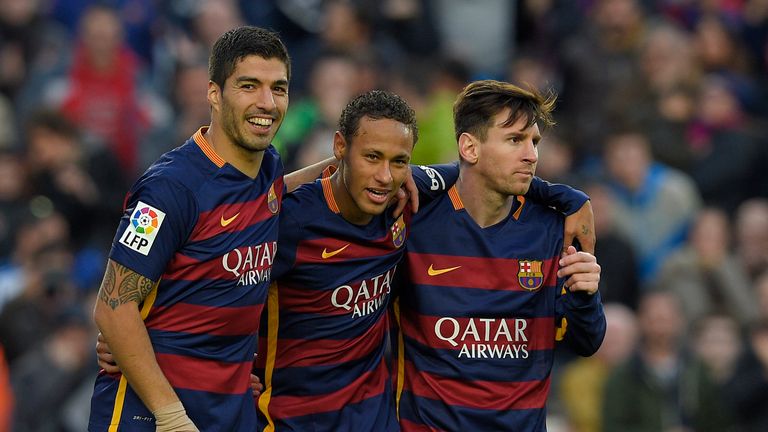 Luis Enrique has likened his attacking trio to magicians as his Barcelona side prepare to face Arsenal in the Champions League.
The reigning European champions are unbeaten in 32 games in all competitions with their front three of Lionel Messi, Luis Suarez and Neymar already scoring 91 goals between them this campaign.
Arsenal boss Arsene Wenger said Barcelona are just about as close to perfect as a football team can get and labelled the three-pronged attack as a collection of "top, top class" players.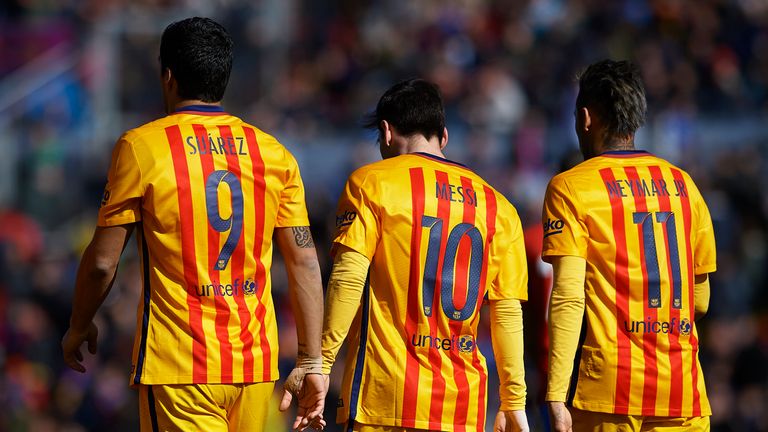 And Enrique, looking to mastermind a first win for the Catalan giants at the Emirates, says he only has to say the magic words to get his wish from his star names.
"I tell them 'abracadabra' and the magic sparks - that is all I do." he said. "I always work really hard and I always had the chance to have plenty of good strikers in my squad, it is quite simple, quite easy.
"In some situations you don't even have to wish what you would like them to do, they already do it. We have to work hard so our midfielders can give them the ball.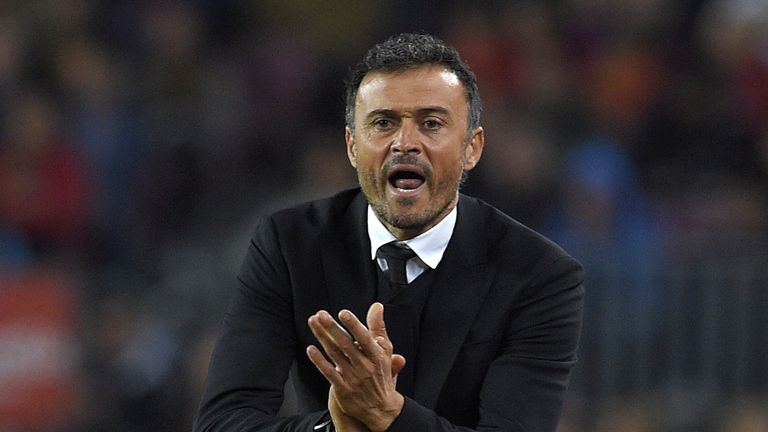 "We all have the same targets and we know how difficult it is to achieve those targets. I'm delighted with those three and also with the squad.
"I have three great players, they are the chosen ones, they are eager to win and every two or three days they have new motivation. I see them training and I'm delighted to be their manager."
Croatian midfielder Ivan Rakitic likened Messi, Suarez and Neymar to children playing the sport - given how much joy having a ball at their feet gives them.
"We are really happy about having those three in our squad," he said. "It makes you really proud and I wouldn't say that they never rest or they never stop playing in a game, I would say that if they didn't play they wouldn't like it.
"They are like children playing football and it would be like taking the ball away from them [to rest them]. We must try to help them be better, those three players make us a different team and hopefully they make us better.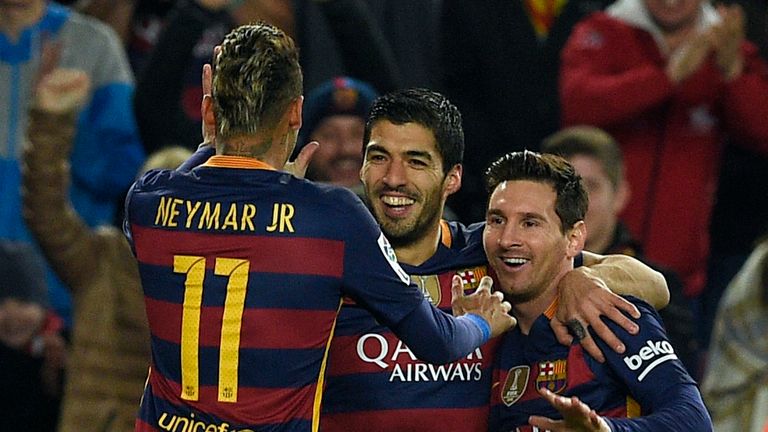 "We have to focus on what we do and we are really delighted to play with Messi, Suarez and Neymar."
While Wenger opted to completely rest the likes of Petr Cech, Aaron Ramsey and Mesut Ozil for Arsenal's 0-0 FA Cup fifth-round stalemate against Hull on Saturday, Enrique kept his main men in the side which beat Las Palmas 2-1.
He did make some changes to his team but insisted he will run the risk of upsetting supporters by playing his key men if and when he desires.
"Yes and I did them, I rotate," Enrique replied when asked about a lack of alterations on Saturday.
"I made the decisions that I thought were best for my team. I'm a decision maker and I make decisions constantly every two or three days, whether my decisions are liked or not is something I can't control."