Gareth Southgate named England manager: Five things for his in-tray
By Peter Smith
Last Updated: 30/11/16 6:58pm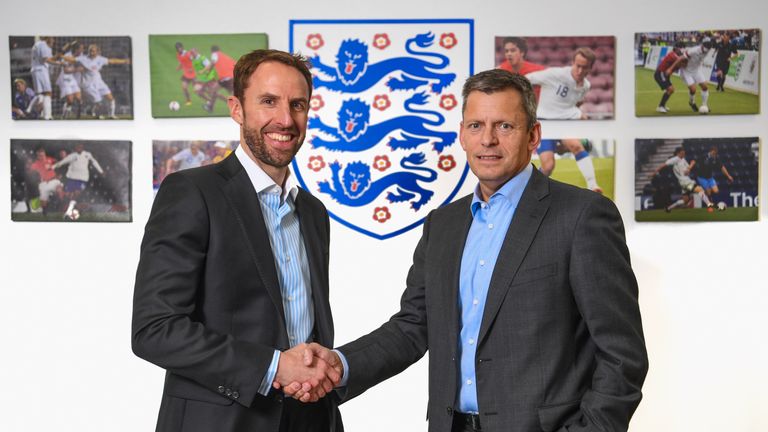 Gareth Southgate has been named England's new permanent manager.
The former defender succeeds Sam Allardyce having steered England to two wins and two draws during his interim spell in charge.
From sorting Wayne Rooney's international future to hatching a long-term plan for success, here's Southgate's in-tray...
Rooney situation
The Rooney conundrum was already an issue for Southgate. He won praise for benching the out-of-form forward against Slovenia in October and then re-instating the national team captain when he saw him to be sharper and more confident ahead of the win over Scotland.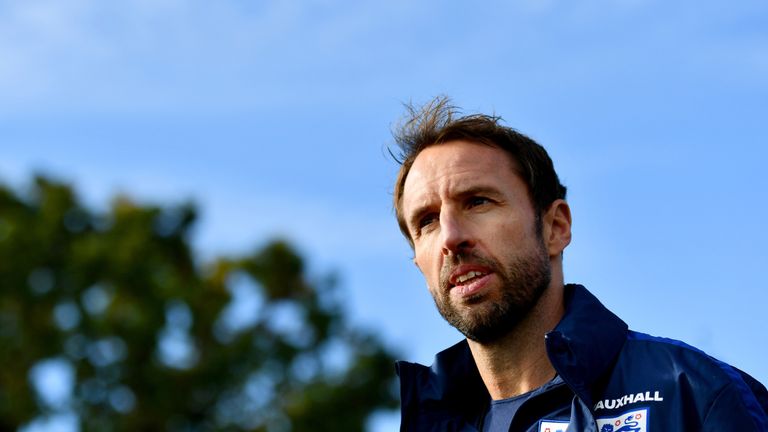 But Rooney's late-night antics in the wake of that victory caused a media storm. Jamie Redknapp told Sky Sports the player had given his manager a major problem and Southgate will need to find a solution. "Everyone is going to be looking at Gareth Southgate, saying 'what are you going to do about this now?'" said Redknapp. "Does he leave Rooney - his captain - out of his next squad if he gets the permanent role?
"If he doesn't pick Rooney for the next round of internationals in March, I don't think Rooney could really complain. However, if Southgate did decide to make a statement, leave him out of the squad and then find further down the line we have injuries to forwards and Rooney is bang in form, it could end up being a sticky situation." Southgate may just hope the furore has died down by March.
Harness Stones' style
Southgate has publicly stated his appreciation for the style of play John Stones is trying to employ in England's defence but has had to warn the Manchester City centre-back about his decision making.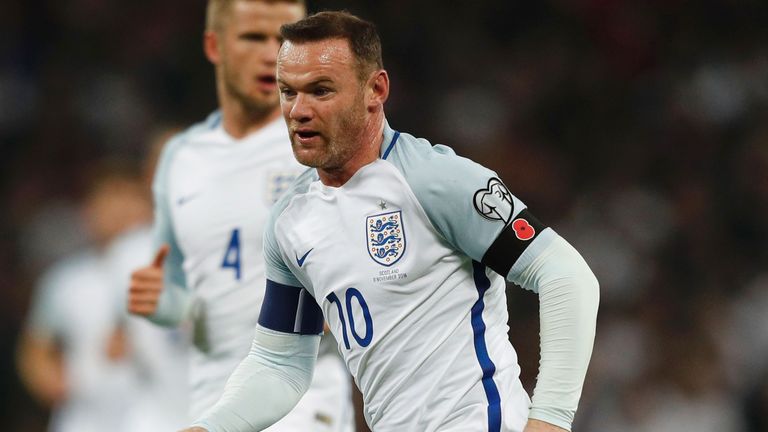 "If we're to be different, if we're to progress, then we have to encourage players. But he also knows what I think of some of the things he did," said Southgate after the recent internationals, when Stones at times got himself or his team-mates into trouble by over-playing at the back.
While it will be the responsibility of Stones' club manager Pep Guardiola to enhance the player's development, Southgate faces the task of constructing a team around Stones which is open to playing in a similar vein to the former Everton man. All too often against Scotland and Spain did the centre-back appear to be on a different wavelength to his colleagues.
Make the right striker call
England have scored five goals in their last two matches, so attack may not be the most obvious issue for Southgate to address - but he has important decisions to make in this area, too.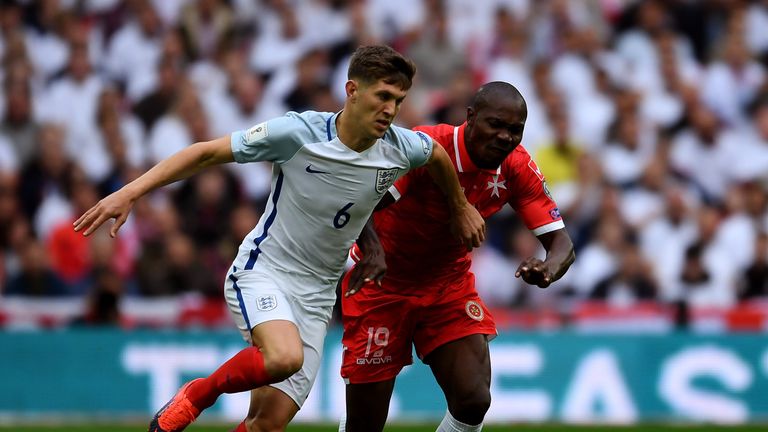 With Jamie Vardy, Harry Kane and Daniel Sturridge leading the race for the No 9 jersey, and young Marcus Rashford eager to prove his worth, Southgate has plenty of options. He'll be judged, though, on selecting that right option at the right time.
Kane has been the primary choice for the past 12 months but getting the most from the Tottenham ace and at the same time utilising the strengths of Sturridge, Vardy and more recently Rashford, has been a challenge for Roy Hodgson and, briefly, Allardyce.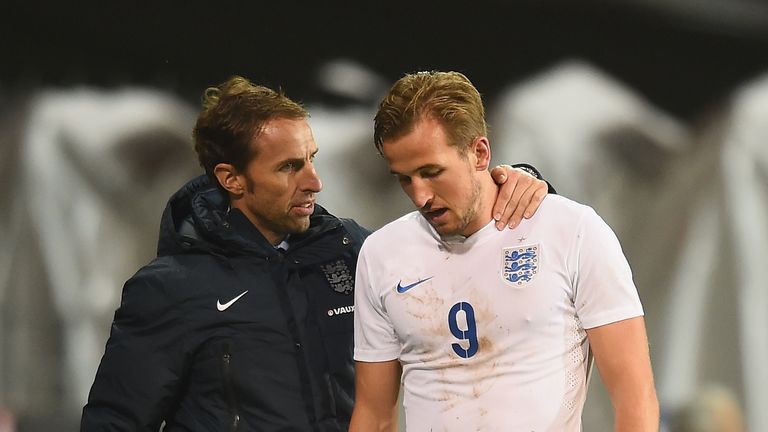 With friendlies against world champions Germany and Euro 2016 runners-up France next year, England's attackers will have opportunities to test themselves against the best. While form and fitness will no doubt play a part in selection, Southgate will be eager to settle on a formula to take forward into Russia 2018.  
Maintain momentum
While England's late collapse in their draw with Spain was a painful one, England can look forward to their friendly with Germany and continuation of their World Cup qualifying campaign in March.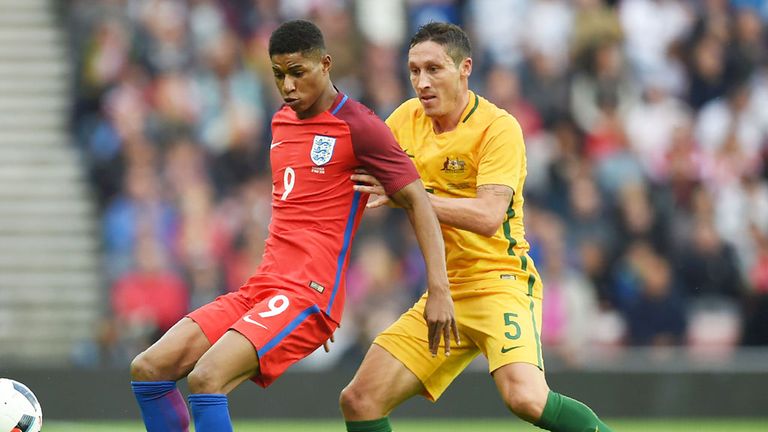 After a morale-sapping Euro 2016 and the disruption of the short-lived Allardyce era, Southgate has got the national team back on track with two wins and two draws during his caretaker spell.
There is plenty of football to be played between now and England's first run out in 2017, which highlights the difficulty of international management. In the meantime, Southgate will have to keep himself busy with scouting, planning and tactical considerations as he aims to sustain England's march towards World Cup qualification.
Plan for success
During this long break, it would also be good use of Southgate's time to consider his approach as England boss at Russia 2018, should the team get there.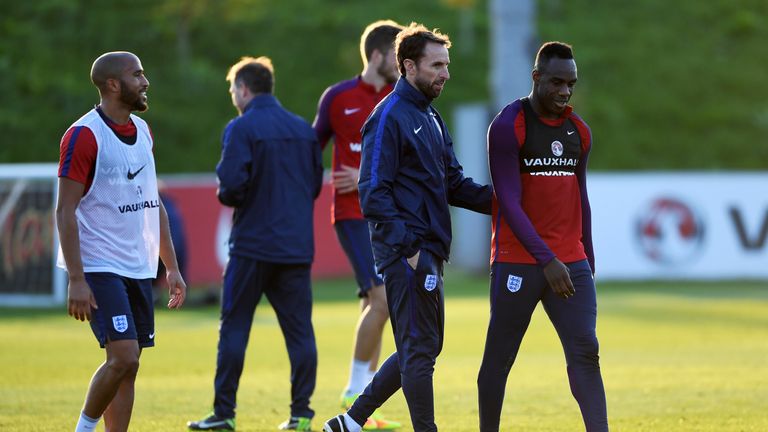 Southgate is rare among England managers: he has an international tournament win to his name, having steered the youth side to Toulon Tournament success in the summer. He's also tasted disappointment on the international stage as a coach, having overseen the U21s disappointing group stage exit in the 2015 European Championships.
England supporters will hope he can put those experiences to good use at the World Cup, and help the team to avoid the errors which plagued their European Championships campaign in France. He has plenty of time to prepare for the biggest and most important test of his career so far.
Upgrade to Sky Sports now and get 12 months half price. Hurry, offer ends December 4th!