Football Expert & Columnist
Capital One Cup final: Philippe Coutinho and David Silva to decide Liverpool v Man City
Last Updated: 28/02/16 10:07pm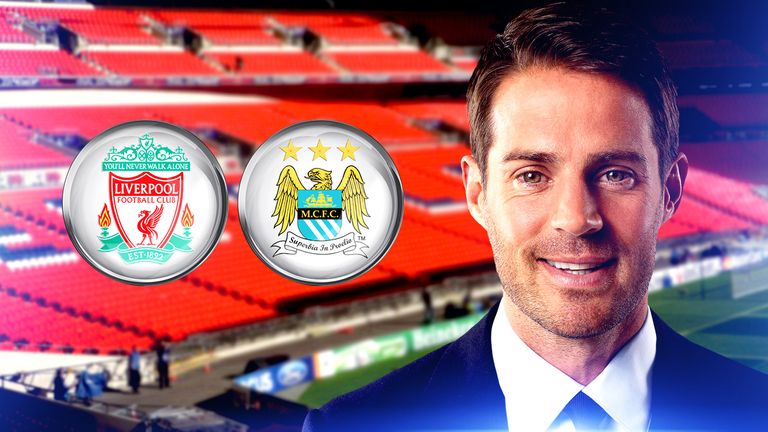 Jamie Redknapp is expecting an even but exciting Capital One Cup final on Sunday - and says the performances of Liverpool's Philippe Coutinho and Man City's David Silva will be decisive...
Liverpool's 4-1 win over Manchester City earlier this season was their best performance under Jurgen Klopp so far. But they'll come up against a different City side in the Capital One Cup final at Wembley on Sunday.
In November, Vincent Kompany didn't play. David Silva didn't play. Fernandinho didn't come on until half-time, when City were 3-0 down. Sergio Aguero was only half-fit, and substituted after 66 minutes.
Now, this City side, in personnel at least, are starting to represent their best line-up again - albeit with the absence of Kevin De Bruyne, who was one of their best players in the Liverpool defeat.
Of course, you don't have to be a football expert to realise the importance of Kompany's return. They've won 67 per cent of their games with him in the team. That figure drops to 59 per cent when he has been missing. City have kept seven clean sheets from nine Premier League games when he has started and managed just four in the 17 he has missed.
If Kompany had been fit for the whole season, Man City would have been comfortably clear at the top of the Premier League.
City have also got Silva starting to ease his way back into his game after injury. Aguero is fully fit now and looks incredible. Fernandinho's back. You look at the spine of that team and think, if they go on a long run - which they're more than capable of doing - you can't really rule them out of anything this season.
My biggest worry with City is they just go out and play, without worrying about the opposition. It often seems as though there's no defensive organisation or thought to stopping the other team from playing. "We've got better players, we'll beat you". But it's not always like that in football.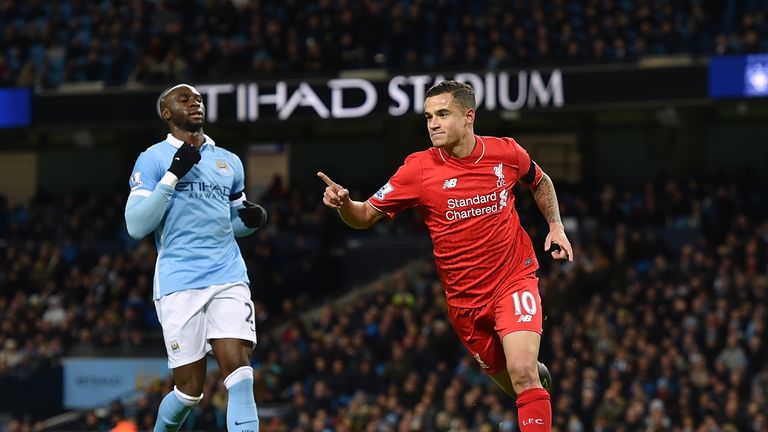 Philippe Coutinho, in particular, is one player they'll have to have a plan for on Sunday.
If you're Fernandinho or Yaya Toure, how are you going to stop him? He was a major problem for City at the Etihad, where they couldn't live with him. He ran the game.
Now Daniel Sturridge is back in the Liverpool team, too - a player who is always a threat - and he and Coutinho have a great understanding between them. City can't afford to let them combine like they can.
Of course, the same goes for Liverpool - they need a plan to stop City's main man, Silva.
Daniel Sturridge and Philippe Coutinho have a great understanding between them. Man City can't afford to let them to combine like they can.
Jamie Redknapp
The Liverpool midfield have to find a way to hurry him up, stop him from playing at his pace and delivering those passes to Aguero. If they can do that, they'll stand a far better chance. But if Silva dominates the game, keeps finding pockets of space, drifting around the pitch, playing under no pressure, he can be the difference.
It's going to be fascinating to see how the two teams deal with the other side's threats.
Overall, I'm expecting an even but exciting game - and one certainly well worth watching.
Of course, Klopp will be eager to pick up his first piece of silverware in England - and what a great moment lifting the trophy would be for him in his first season at Liverpool. Winning cup competitions is what Liverpool's tradition has been built on and something the fans are desperate for.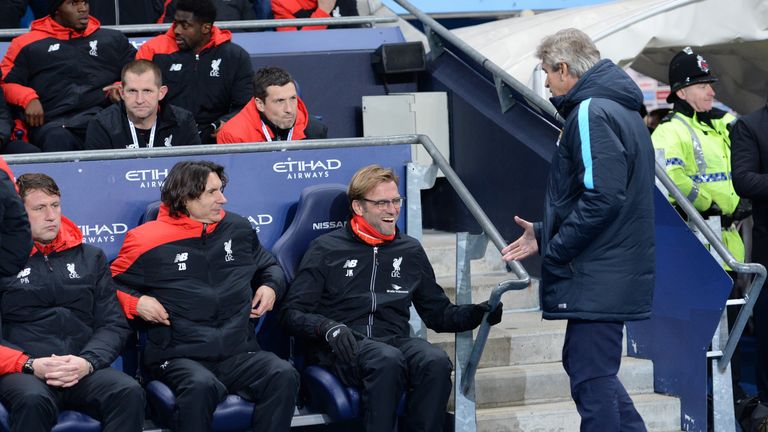 As for Pellegrini, with this his last season at City, he'll be looking to go out on a high, too, and win this competition for the second time in three years.
Then there will be the battles all over the park - on top of Coutinho and Silva's clashes with the opposition midfield, Kompany versus Sturridge is going to be box office.
And Raheem Sterling is also an intriguing sub-plot. I'm sure images of him will be on the back pages of newspapers and at the top of websites on Monday regardless of the outcome - whether it's him lifting the trophy or looking dejected while Liverpool fans celebrate.
He said he wanted to leave Anfield to win trophies and on Sunday he has the opportunity to do just that. Man City paid £49m for Sterling and these are the occasions when they need him to show up. If Liverpool win, he'll undoubtedly get a lot of stick from their fans - but he has made his bed and he has to lie in it.
But who will win? I'm finding it really tough to call and reckon it could even be a draw in normal time. Then, once it gets to extra-time and penalties, anything could happen. It's one not to miss. 
Watch the Capital One Cup final: Liverpool v Man City live on Sky Sports 1 HD from 4pm on Sunday.