Scott Quigg joins Muhammad Ali and Ricky Burns in the 'broken jaw club'
By Tim Hobbs
Last Updated: 29/02/16 11:48am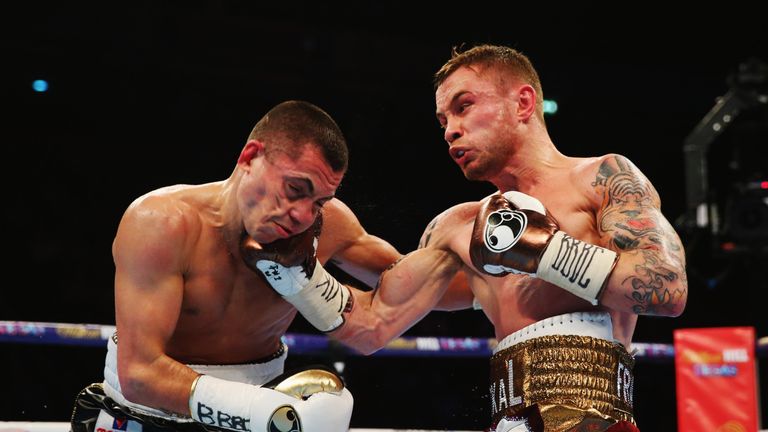 Scott Quigg is not the first and certainly won't be the last boxer to have his jaw broken in a fight.
It has happened to previous world title holders, it has seen some make the final bell and the odd one to quit for his own good.
Here are five famous fights in which jaws - and some dreams - were broken...
Ricky Burns v Raymundo Beltran
A former two-weight champion, Ricky Burns boasts a sensational legacy. When he suffered a broken jaw in this 2013 fight his determination shone through, yet his career was left hanging in the balance.
The then-WBO world champion kicked off the live Fight Night season on Sky Sports against Raymundo Beltran in front of 7,000 fans at the Scottish Exhibition Centre in Glasgow.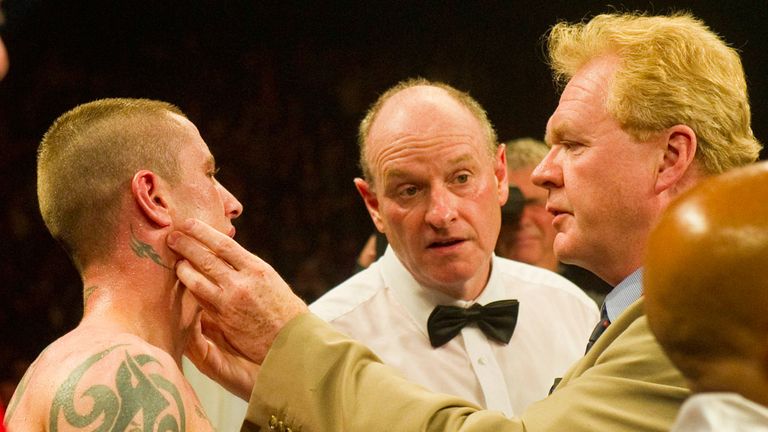 The doctor confirmed he had a clean break in his jaw and was in some pain
Eddie Hearn on Ricky Burns
Despite coming to these shores with an average 20-6 record, the Mexican challenger was dogged, determined and could do damage. But no one expected him to break Burns' jaw in just the second round. How 'Rickster' battled through the next 10 rounds only he will know.
At the end most people, including the partisan crowd, were left dumbfounded when Beltran didn't get the decision. But the draw was nowhere near as painful as the damage to Burns' jaw. Within 24 hours he had been in surgery, with a titanium plate inserted to give it a chance to heal.
Few will forget Burns' return six months later when he lost his title to the talented Terence Crawford, where he looked a different and literally damaged fighter.
Burns is still boxing and is getting back to something like his old self. 
Muhammad Ali v Ken Norton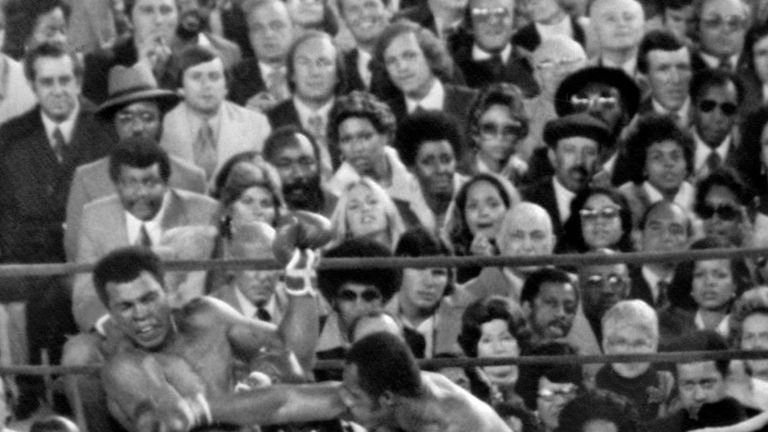 As the one and only Muhammad Ali arrives on these shores to open a must-see exhibition about his stunning life, it seems trivial to touch upon a boxer's mere broken jaw.
Yet when Ali is involved, it always has a air of magic and mystery around it. Ali's jaw was broken by the late, great Ken Norton, who somehow never actually won but was at least crowned a heavyweight world champion, despite pushing 'The Greatest' through one of the toughest trilogies the sport has seen.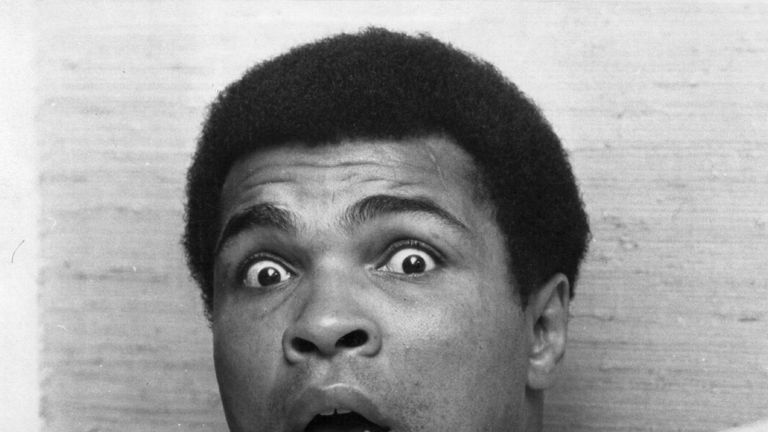 I was taking out the mouthpiece and there was more and more blood on it.
Muhammad Ali (Thomas Hauser)
When they first met in March 1973, there was no world title on the line but it triggered that three-fight war - and reminded people that Ali always split opinions, even within his own camp.
That Ali made it through the full 12 rounds was something but back then, no one seemed to know when Norton did the damage. Angelo Dundee, perhaps using it as an excuse for his fighter's second loss in 44 fights in the ring, said it happened early in the fight.
Norton himself thought it had happened in the final round of the split decision success but, not for the first or last time, the world was waiting to hear from Ali himself.
His biography by Thomas Hauser finally confirmed it happened in the 11th round. But even though Ali lost, he still had the last laugh by beating Norton in their next two meetings.
Victor Ortiz v Josesito Lopez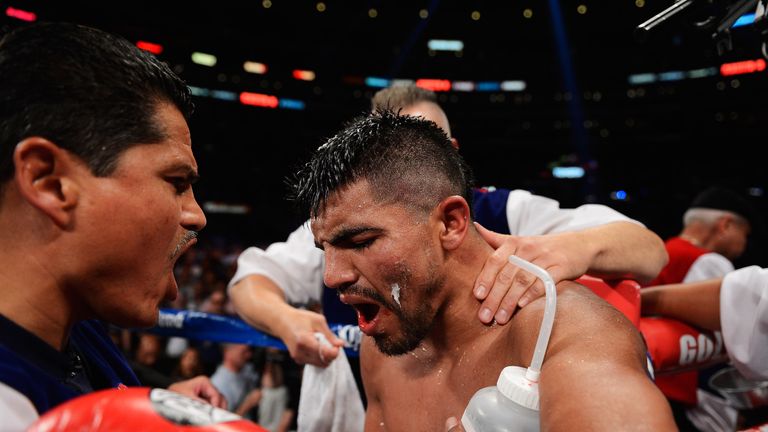 Boxing bulges with injuries but when Victor Ortiz retired from a fight due to his broken jaw, irony came sweeping in and inflicted even more damage.
In September 2011 Ortiz had become Floyd Mayweather's 42nd consecutive victim, knocked out in four fiery rounds. The fourth itself was particularly unpleasant as the man known as 'Vicious' landed a clear and clinical headbutt on the world's No 1, having a point deducted before the ultimate payback came soon after.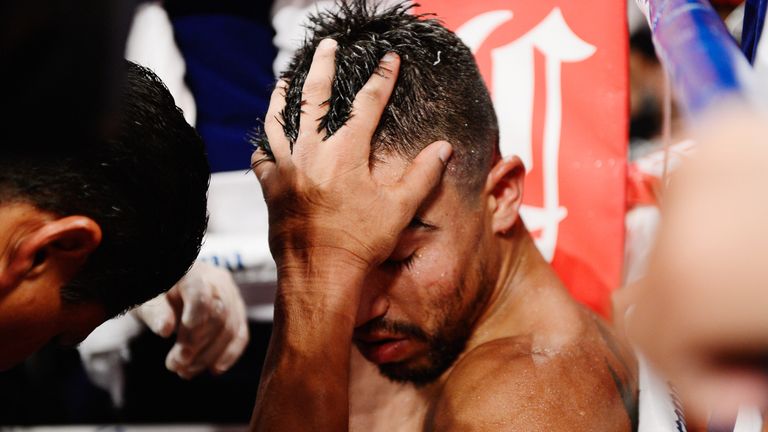 It happened early in the ninth round. The corner wanted me to continue but I just couldn't.
Victor Ortiz
Seven months on, on January 30, 2012, Ortiz had to win to line-up a crack at the rising Saul 'Canelo' Alvarez, against the unheard of Josesito Lopez, a Californian who was scheduled to go the full 12 rounds for the first time. But he only needed nine to make it back-to-back defeats for Vicious.
At some stage in that round, Lopez landed one while Ortiz had his mouth open and subsequently broke his jaw bone. The former WBC world welterweight champion seemed one of the dirtiest fighters around but, as he sat down in the corner, his coach Roberto Garcia urged him to continue.
Ortiz claimed to be vicious, but he certainly wasn't valiant as he refused to go out for the 10th and the towel was thrown in. It was the sensible decision but, given his previous mis-deeds, could also be viewed as a case of 'what goes around, comes around'.
Paulie Malignaggi v Miguel Cotto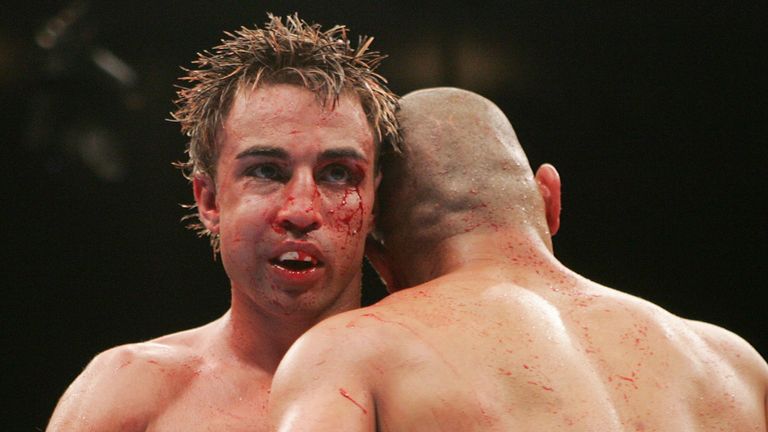 There are fewer apt nicknames in this sport than Paulie Malignaggi's; The Magic Man. Back in October 2006 when he was fighting for a world title for the first time, the silver-tongued slickster from Brooklyn needed to pull some stunning survival skills out of the hat.
Malignaggi took on the undefeated Puerto Rican favourite Miguel Cotto, the WBO super-lightweight star who had not only seen off some of the 140lbs gatekeepers like Lovemore N'Dou and DeMarcus Corley, but had left challengers like Kelson Pinto and Gianluca Branco hanging from their hinges.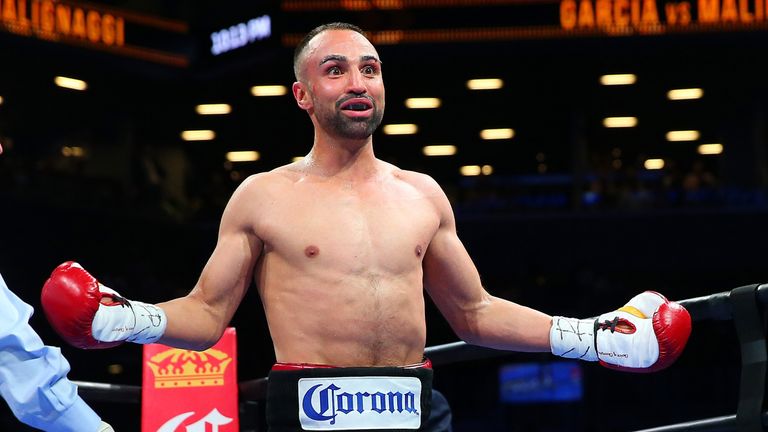 I knew I was going to fight dirty, but the very first shot he got in, he butted me. I felt there were rips coming down my face.
Paulie Malignaggi
And when Malignaggi came knocking, it looked like we were heading for a repeat performance. Inside the first round, Cotto had sliced open a cut above the American's eye. In the second he was put on the floor with another Cotto KO looming large.
It was then that the swelling on the right cheek grew and the target widened round after round. Somehow Malignaggi pulled of one of the modern era's greatest tricks; taking the champion the full 12 rounds. Initially his jaw had been broken yet it turned out to be "only" severely damaged. Just above it, his right eye socket was fractured and his face a mess.
But even if the jaw wasn't functioning properly for weeks afterwards, five years on he was one of the few fighters who supported Ortiz when he quit. 'You can't comment if you haven't been through it,' was the basic point he was making. But even if he hadn't broken his jaw, Malignaggi understood what Ortiz had been through.
Arthur Abraham v Edison Miranda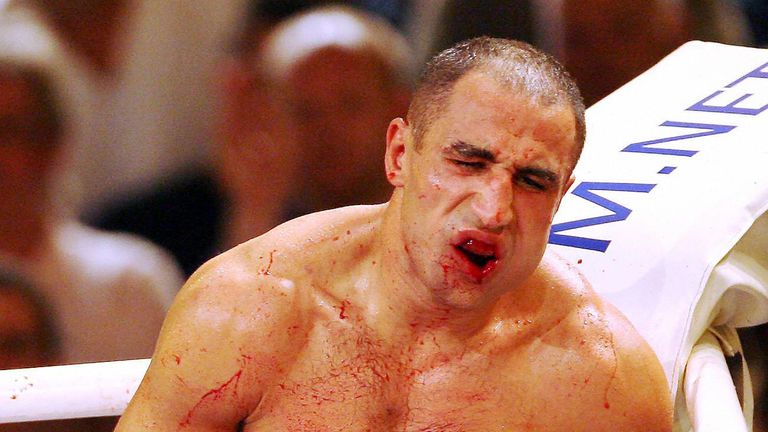 When you have been in so many world title fights and taken on some of the very best in the world on your way, surely a broken jaw is the least of your worries? In Arthur Abraham's case, that's not quite true.
To go 12 rounds with Carl Froch and Andre Ward at super-middleweight is one thing. To have four wars with Robert Stieglitz in the same number of years is another. But to go through what he had to when he took on Edison Miranda in September 2006 - and come out the other side - was something different.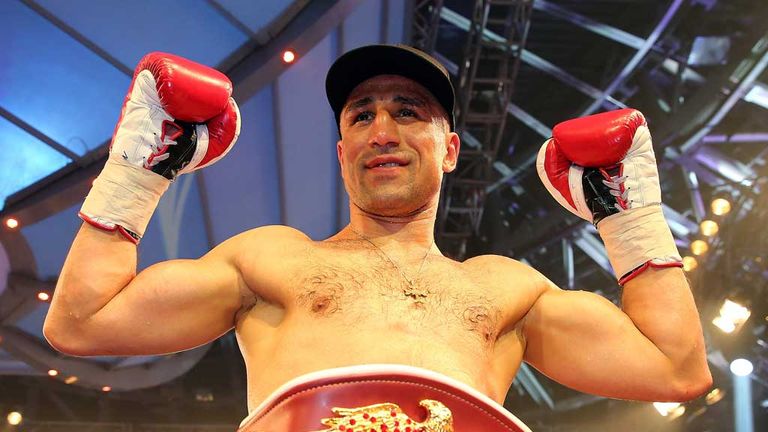 I recognised in the fourth round that the jaw was broken and I told my coach in the corner after the fourth round. We weren't going to quit.
Arthur Abraham (told ESPN)
The fight was only Abraham's third world title defence but the Colombian banger Miranda was more than double trouble. Especially when it came to King Arthur's jaw. The power shots came from all angles and in the fourth, the bone had been broken not once, but twice.
Time, time and time again, Abraham was on the receiving end of the dirtiest of dirty tricks. Low blows, intentional head-butts, you name it, he was on the end of it. Referee Telis Assimenios deducted five points from Miranda and while we often discuss Germany, where Abraham lives, and decisions going their way, on this occasion there was no argument.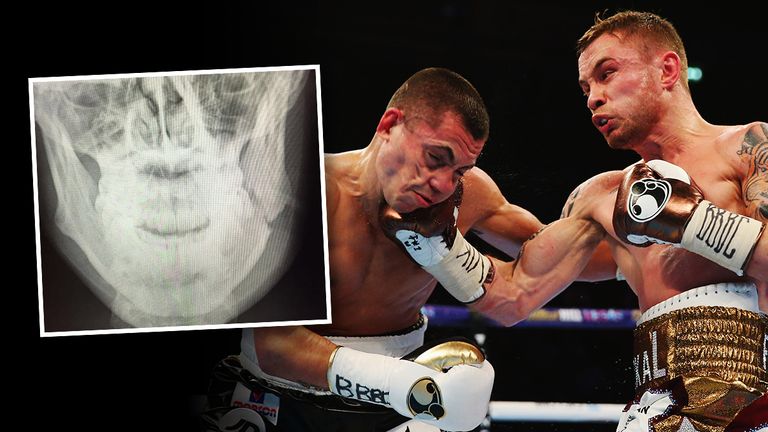 Somehow the IBF world middleweight champion hung on for a points win and the numbers will never lie. Less than 24 hours after being given the unanimous decision, Abraham went to have his jaw fixed and 24 screws were put in place to hold it together. Abraham still needs another four world title fights to match that number.
As for Miranda? King Arthur took a rematch with him less than two years later and came out on top again.