Zlatan Ibrahimovic backs Manchester United to beat rivals' trophy haul
By James Dale
Last Updated: 12/02/17 1:52pm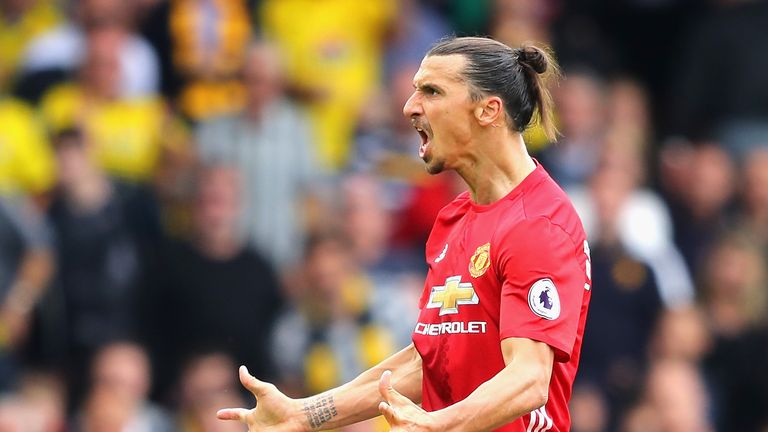 Zlatan Ibrahimovic says Manchester United can lift three trophies this season, while most of their rivals will win nothing.
United moved into fifth place in the Premier League following their 2-0 win over Watford on Saturday before Liverpool's victory over Tottenham knocked them back down to sixth.
Jose Mourinho's side will not return to top-flight action until March 4 when they take on Bournemouth, live on Sky Sports 1HD, with United's next four fixtures spread over three competitions.
Chelsea sat nine points clear of their closest Premier League challengers ahead of their trip to Burnley on Sunday, and Ibrahimovic believes United are in better shape to claim trophies than the majority of their rivals.
"We just need to keep going," Ibrahimovic told reporters after the win over Watford.
"We want to go through the Europa League and we have a good game at home against St Etienne.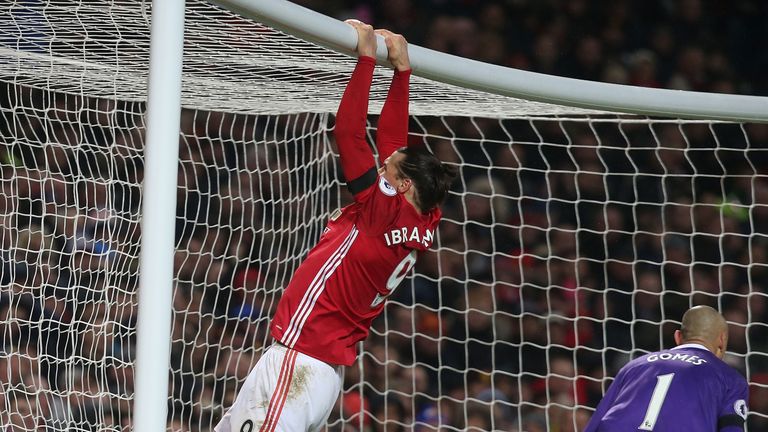 "From five trophies this season, we have won one [the Community Shield] and we are still in four.
"I think from the four teams in front, only one will become champions.
"The rest will not get a trophy, but we have one and we can get our second one [the EFL Cup], and we are still in the Europa League and FA Cup, so if we don't become champions in the Premier League, at least we can try and win two or three trophies."
Ibrahimovic acknowledged the Premier League is out of their hands at present, but insists his team-mates are ready to capitalise on any slip-ups.
"We know where we are and that we have been stuck in the same position for many months," he said.
"We had it [fifth spot] for 20 minutes perhaps and we are back in the same position now, but we know what we need to do. We need to keep winning to climb in the table and hope the others lose points and we can go past them."
Ibrahimovic, 35, has become the first United player to score 20 goals in a season since Sir Alex Ferguson retired, but was disappointed not to add to his haul against Watford.
"It could have been a few more; I wish I could have scored. I had one or two good chances and I should have scored," he added.
"I mean, in these games you don't get a lot of opportunities and when you get them, you need to take them. That's why I was a little bit disappointed in myself, but I felt good in the game.
"I got a lot of the ball, tried to create and give stability to the team. The only thing I missed was the goal, but I tried to give [Juan] Mata and [Henrikh] Mkhitaryan the option to play around me to give more confidence to the guys."
United face St Etienne at Old Trafford this week in the first leg of their round-of-32 tie in the Europa League, and Ibrahimovic is treating every fixture with the utmost importance.
"It's two games, two finals," he said. "It doesn't matter if we get a good result on Thursday; we need to have good results in both."