Jose Mourinho tells Luke Shaw to work hard and be patient
By Michael Kelleher
Last Updated: 13/02/17 1:12pm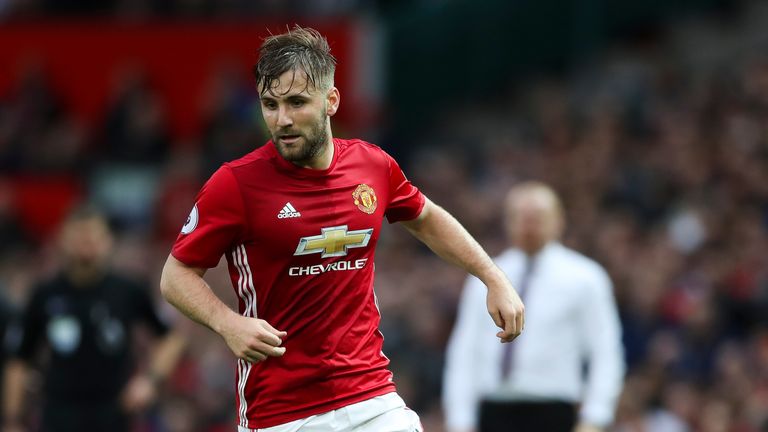 Jose Mourinho says Luke Shaw must be patient as he attempts to reclaim a starting place at Manchester United.
The England left back has fallen out of favour with Mourinho, with the United boss questioning his mental toughness after he withdrew himself from selection for a 3-1 victory at Swansea in November.
Prior to that, Shaw had started United's previous Premier League game against Burnley, as well as the first five games of the campaign, but he has not played a minute in the league since.
Daley Blind was picked to start at left back for United's 2-0 win over Watford on Saturday, while Matteo Darmian was selected to provide defensive cover on the bench ahead of Shaw.
Marcos Rojo has also been picked at left back ahead of Shaw in recent months and Mourinho says the 21-year-old will have to continue to bide his time behind the scenes - at least for now.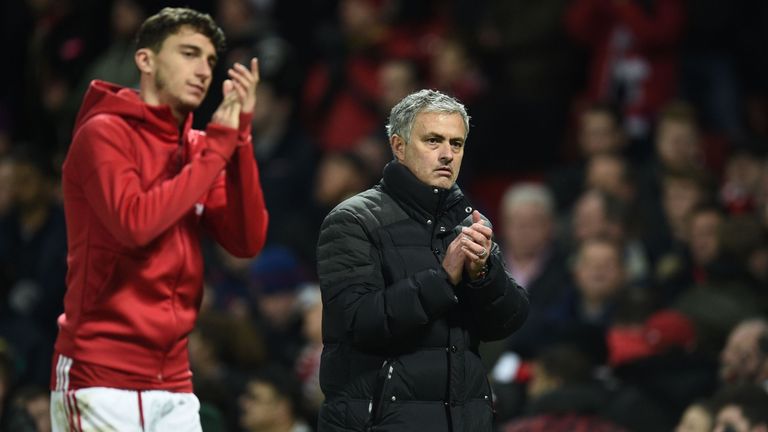 "He has to work and wait," Mourinho said. "Against Watford I wanted one defender on the bench and the defender is someone who can play in more than one position.
"(Matteo) Darmian can play left-back, right-back and an emergency central defender for us so my choice was Darmian."
Shaw's situation bears similarities to those of Henrikh Mkhitaryan and Anthony Martial, who have both had to battle their way into Mourinho's good graces after difficult periods this season.
After joining from Southampton as an 18-year-old for £30m in June 2014, Shaw was expected to emerge as a world-class, long-term option for United at left back.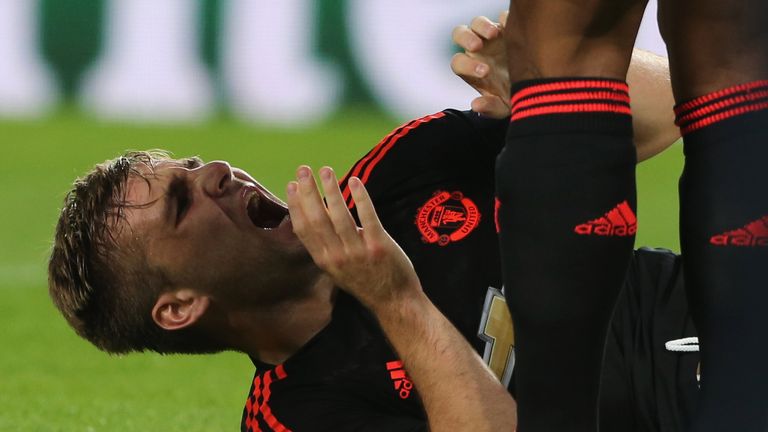 But after an excellent start to his second season under Louis van Gaal, Shaw's progress was derailed when he suffered a double break of his right leg against PSV Eindhoven in September.
It is believed concerns over that right leg prompted Shaw to withdraw himself from that game against Swansea.
Shaw's continued absence since has been a source of puzzlement for many United fans but Mourinho insists he must keep fighting to prove he deserves to start.
"The only thing I can say is that Luke is working well," Mourinho said. "He doesn't have any problem and he is working well. He is fighting hard. There is no problem with him. He is fighting hard."
United's upcoming congested fixture list could work in Shaw's favour as they continue to battle in four competitions.
St Etienne travel to Old Trafford on Thursday in the last 32 of the Europa League in the first of four games in 11 days for United.
United travel to Blackburn in the FA Cup on Sunday, before heading to France on February 22 for the return leg against St Etienne and they then play Southampton in the EFL Cup final at Wembley on February 26.