Joshua vs Parker: Joseph Parker's promoter has dismissed Anthony Joshua's 'unbeatable' reputation
By Richard Damerell
Last Updated: 17/01/18 1:40pm
Joseph Parker's promoter says Anthony Joshua's 'unbeatable' reputation is just 'silly stuff' and backed his fighter to expose vulnerabilities in their unification clash.
The WBA 'super' and IBF heavyweight champion warned WBO title holder Parker that it will take 'more than a human to stop me' at the first press conference for their fight at the Principality Stadium, live on Sky Sports Box Office.
But David Higgins of Duco Events, who promote Parker, has suggested that Joshua has already shown weaknesses which could be ruthlessly punished by the New Zealander in Cardiff.
Higgins exclusively told Sky Sports: "A lot of people talk about AJ being unbeatable, but really our job is to just analyse the two boxers and highlight where we think we have advantages and where his disadvantages lie. That's all we're doing. There is no reason for him to be rattled about it at all.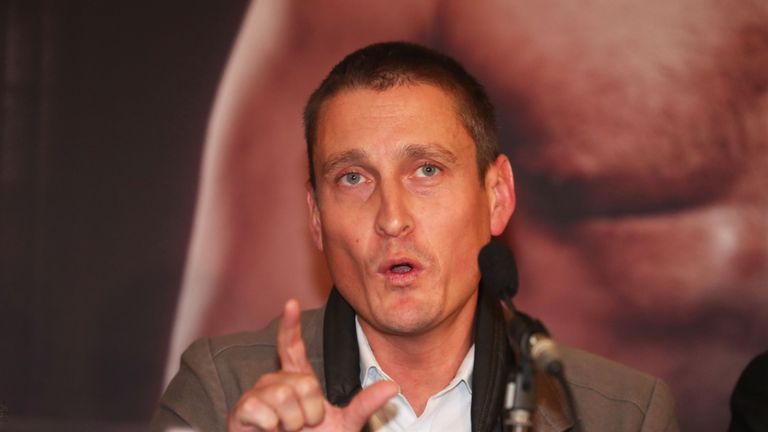 I think you have to be 'more than human to stop me' is just silly stuff really, because obviously he has been dropped a few times. He's definitely stoppable.
David Higgins
"I think 'you have to be more than human to stop me' is just silly stuff really, because obviously he has been dropped a few times. He's definitely stoppable.
"Towards the end, if AJ's tiring, remember he squares up a bit and he's there to be hurt to some extent, then he might be a sitting duck. If Joseph gets him in trouble, I would say he'll finish him and win by stoppage."
Both champions shared a handshake, despite Joshua's suggestion that Parker had shown a lack of respect with his recent critical comments.
Higgins insists he did not need to crank up the verbal warfare as he believes Joshua's response has shown that Parker gained a psychological edge.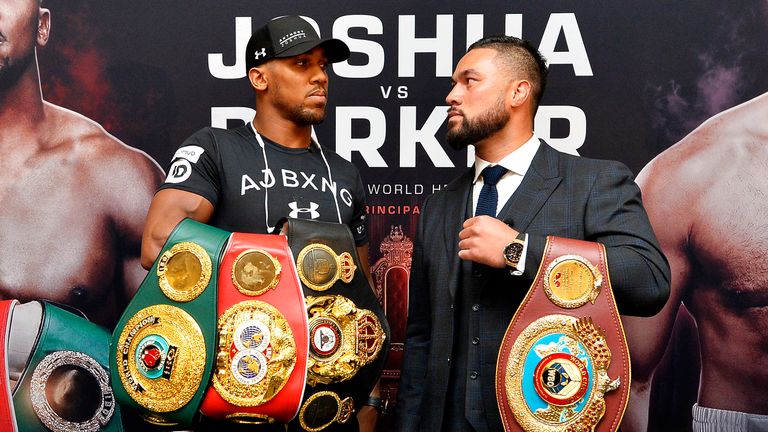 He said: "It's interesting that Anthony Joshua, his opening spiel kind of semi-defended his chin and his mental toughness, which is an interesting way to open up, which suggests maybe we got under his skin a bit and those things were on his mind, and they were semi-prepared responses.
"They referred to the talk of Joshua's suspect chin as fake news. Then he mentioned a few people that might have troubled him, but didn't mention them all. That said though, we thought that Joshua came across as a nice guy, likeable. Hard to dislike and he spoke quite well.
"Then he did shake Joseph's hand. I think there is genuine respect between the camps and it's going to be interesting.
"It wasn't really appropriate to fire it up too much. To me, it felt like a more respectable occasion. There's plenty of time. I think Eddie might have been frustrated that we didn't go in harder for the jugular. He can do that if he wants to.
"I would sum up the press conference by saying, based on the content of what AJ said, he is mentally rattled. Parker has the psychological edge."
Watch the Anthony Joshua vs Joseph Parker world heavyweight title unification fight, from Principality Stadium, Cardiff, on March 31, live and exclusive om Sky Sports Box Office.