Andre Gray handed four-game ban by Independent Regulatory Commission
By Mark Crellin
Last Updated: 23/09/16 7:24pm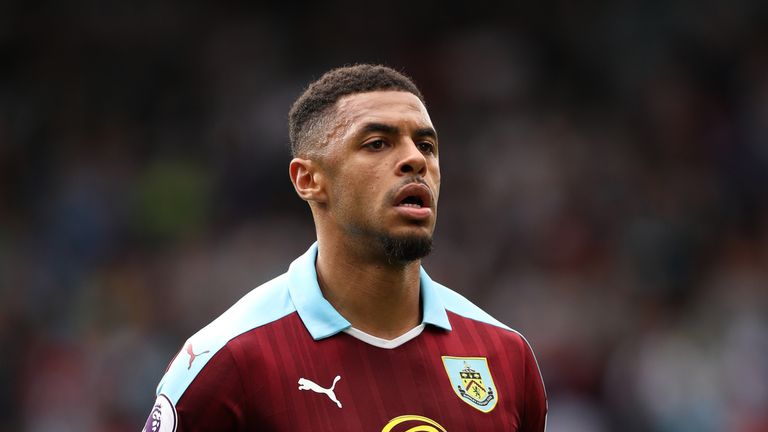 Burnley forward Andre Gray has been handed a four-game suspension by the FA for misconduct in relation to comments he made on social media.
The ban starts with immediate effect and the 25-year-old has also been fined £25,000, warned as to his future conduct, and ordered to attend an FA education course.
The homophobic Twitter posts emerged only recently but date back to 2012, when Gray was playing for Hinckley Town.
Gray released a statement when the tweets were made public in which he apologised, said he was "not the guy I was back then" and stressed that he was "absolutely not homophobic".
However, the FA charged Gray nonetheless and he will have to sit out Premier League matches against Watford, Arsenal, Southampton and Everton.
An FA statement read: "It was alleged that six postings on his Twitter account were abusive and/or insulting and/or improper and/or brought the game into disrepute contrary to Rule E3(1).
"It was further alleged that these breaches of Rule E3(1) included a reference to sexual orientation and/or gender and/or colour and/or race contrary to Rule E3(2).
"The player admitted to three of the breaches, and denied the remaining three were in breach of FA Rules.
"Following an Independent Regulatory Commission hearing yesterday [22 September 2016], the remaining three breaches were found proven."
Burnley have also released a statement, accepting the verdict and stressing that Gray regrets posting the remarks.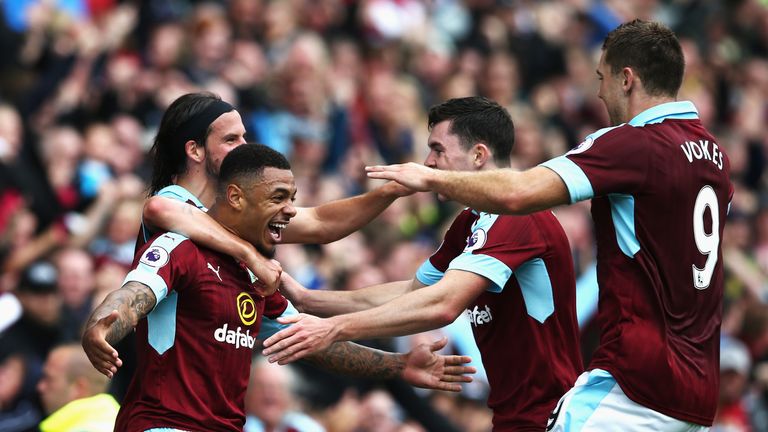 The statement read in part: "Burnley Football Club and Gray accept the Independent Regulatory Commission's decision, which relate to historical posts made before Andre joined the club in August, 2015.
"Gray himself regrets the posts and has pledged, in an apology, to continue to improve, both as a person and role model to others.
"Burnley Football Club takes its responsibility in the wider community seriously and, through its charitable arm, Burnley FC in the Community, will be investing close to £2m in community work over the forthcoming season.
"We work closely with all of our players, including Andre, on a wide-ranging variety of community programmes and we undertook 300 player appearances last season, which we will be looking to increase in the coming 12 months.
"We believe this charge, regarding historical social media posts, should now also serve as a warning to all professional footballers, and participants in the wider sporting field.
"Burnley Football Club will make no further comment at this time."