Championship: Leeds boss Brian McDermott wants El-Hadji Diouf top stay
Leeds boss Brian McDermott insists El-Hadji Diouf remains a part of his plans and hopes to bring in a new signing.
Last Updated: 15/08/13 6:46pm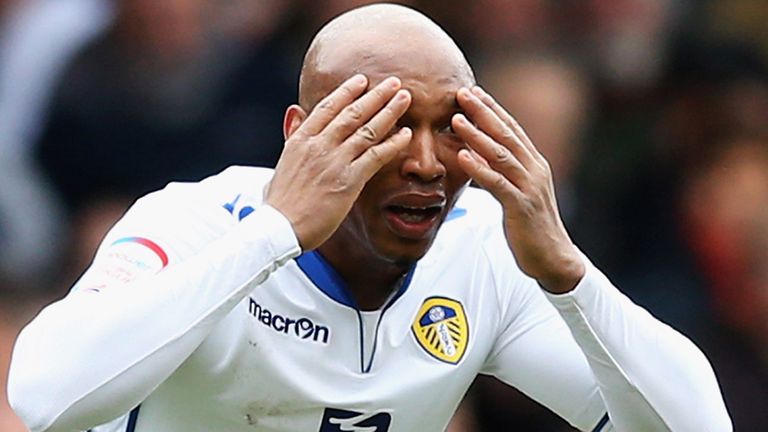 Diouf, yet to appear for Leeds this season but due to return to the squad for Saturday's derby clash against Sheffield Wednesday following a shin infection, has been reported to be one of several players McDermott is willing to sacrifice in order to fund further new signings.
"Something's come out in the press regarding Dioufy, but we've had no enquiries for him and we're not rushing him out of the door," said McDermott, who confirmed he has edged closer to the possible signing of a new defender.
"Personally, I'm not rushing anyone out of the door. It's not the easiest situation in the world.
"We've talked about this. Maybe a player has to leave the club for a player to come in and that really hasn't changed, so that's where we are.
"We're hopeful something might break for us. With the window shutting at the end of the month, I believe something will happen, something will break for us.
"My ideal scenario is we keep our players, our squad together and we add to it, but we don't often get an ideal scenario.
"I have one particular deal that can be done, that hopefully will be done and then we'll see what happens after that."