Juventus striker Carlos Tevez likens Antonio Conte to Sir Alex Ferguson
Carlos Tevez has revealed that Juventus boss Antonio Conte reminds him of Sir Alex Ferguson.
By Andres Garavaglia
Last Updated: 20/08/13 4:09pm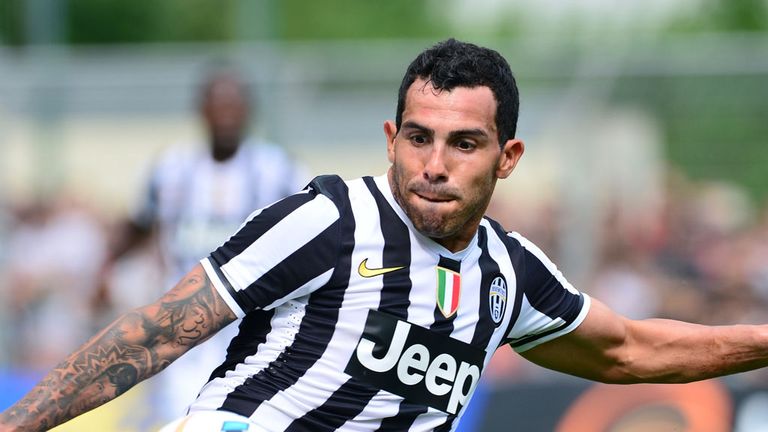 Tevez spent two years under Ferguson at Old Trafford before leaving for Manchester City in 2009 and then making the move to Juventus this summer.
He has been impressed by what he has seen from Conte and says he shares Ferguson's hunger for success.
"He is just like Ferguson because he is a winner," Tevez said to RAI Sports.
"Just like Sir Alex, he does not leave anything to chance and leaves no stone unturned."
Tevez helped Juve win the Italian Supercoppa against Lazio on Sunday as his first competitive goal for the club sealed a 4-0 victory, and he is now ready to push on after an underwhelming pre-season.
"I'm happy about the victory and the team's performance as a whole," he stated.
"This Juventus side can go far and the aim is to win another Scudetto, but we know we still have to improve."
Tevez added: "I feel good physically and I will develop as I continue to get games under my belt.
"All I have to improve is my contact with the ball and my understanding with my team-mates."