League One: Peterborough chief Darragh MacAnthony hits out at St Johnstone
Peterborough chief Darragh MacAnthony has hit out at St Johnstone over their handling of the Stevie May transfer saga.
Last Updated: 21/08/13 3:56pm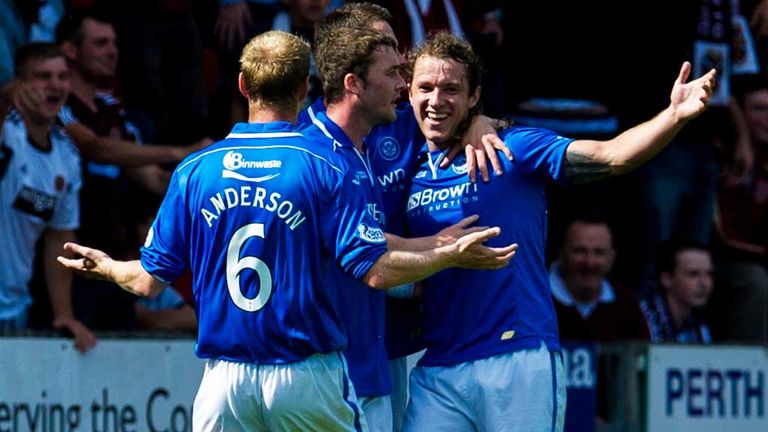 Posh have made several bids for the striker but have yet to reach agreement with the Perth club for the 20-year-old.
MacAnthony is also unhappy with comments made by Saints boss Tommy Wright and has taken to social media to offer his own take on the situation.
In a series of tweets, he wrote: "Jeez like how many press articles has the St Johnstone manager done about S May & us.
"Enough already as its getting silly. So some facts: As revealed by him, yes we put bids in for said player.
"They rejected them, sent us their terms, we met all terms bar how they want money paid.
"They want it all in this budget year. We never do our business that way as we have told them & have % rules etc to work within.
"Posh will not be changing final offer made last week & no amount of press articles will make a difference.
"And as for the 'No disrespect,he might get a bigger club looking at him' comment, I hope that works out for them & their club."
Speaking in the Perthshire Advertiser on Tuesday, Wright said: "I want Stevie to stay here and I've told him I think the best thing for him would be to spend more time here with us.
"No disrespect to Peterborough, but if he keeps playing here and scores 20 goals this season - which I know he is capable of doing - then he might get a bigger club looking at him."