Transfer news: Swansea remain in the hunt for a new striker
Huw Jenkins has confirmed Swansea remain in the market for a striker, and Leon Britton admits one will be most welcome.
Last Updated: 29/08/13 7:43pm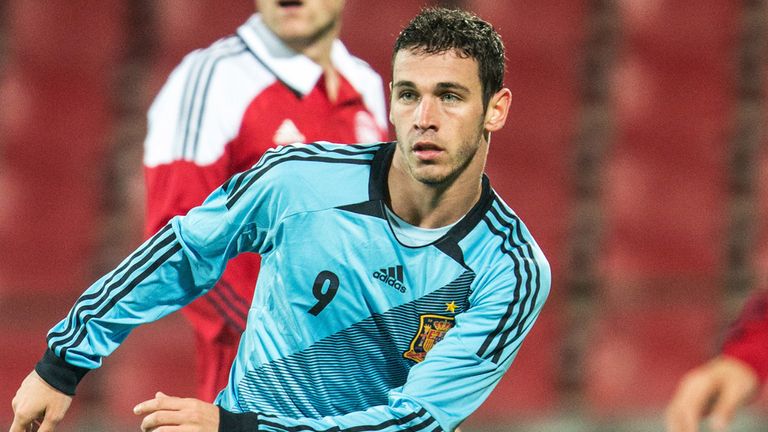 The Swans have already spent big on Wilfried Bony this summer, and saw Michu shine on his debut season in England, but believe they are still short on firepower.
Jenkins hopes to address that issue before the summer window closes, with West Bromwich Albion forward Peter Odemwingie and Getafe youngster Alvaro Vazquez among those reported to be on Michael Laudrup's radar.
He told the South Wales Evening Post: "We are trying hard to bring in another forward, we will see how things develop over the next few days.
"We will do our best to make something happen and we are hopeful that we will get someone in - that is our aim.
"We have had discussions with West Brom (over Odemwingie), but we have been in discussions with lots of different clubs about different players.
"The one thing you learn about this stage of the window is that you cannot focus on only one target. You have got to have plenty of options, otherwise you might end up wasting your time.
"We don't want to be doing anything which is not right for our club, but I am hopeful that we will get something sorted out."
Swans midfielder Britton feels the club are right to make a goalscorer a top priority, and he is not surprised to see them exploring the Spanish market once again.
He told Sky Sports News: "They've spoken about maybe bringing in another forward.
"I don't know if there are going to be players leaving, but I'm sure the club will do some business before the end of the window. Maybe a forward to help, because we've only got Wilfried Bony really as the main striker, so we need someone to back that up.
"It's proven over the last four or five years that the Spanish market has been good for us. We've got good value for money, you only need to look at Michu last year.
"It's served us well and the gaffer knows the market very well, so maybe there has been a bid put in for one of the lads over there. It will be interesting to see what happens."