Nicolas Anelka has returned to West Brom and could feature this weekend
West Brom forward Nicolas Anelka will be back in training on Thursday after a period of compassionate leave.
Last Updated: 28/08/13 6:57pm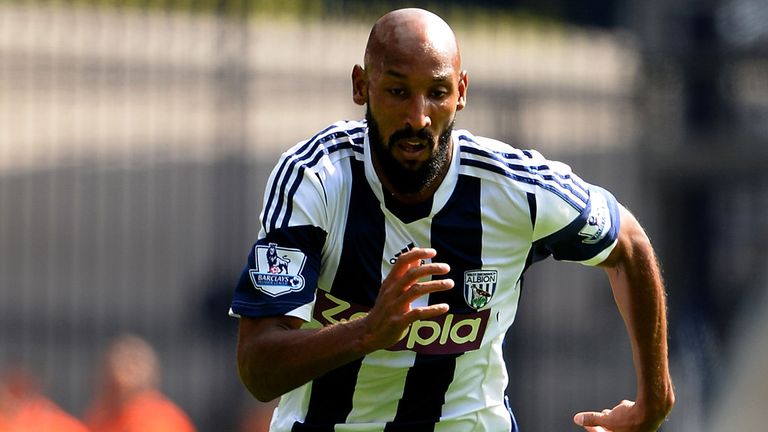 The former France international has been away from the club since the death of his friend and agent Eric Manasse, and reportedly said when he left that he might quit football altogether.
However, it appears the much-travelled 34-year-old is now planning to play on, and he could return to action at the weekend.
A statement on West Brom's website on Wednesday read: "Albion can confirm that Nicolas Anelka will resume first-team training tomorrow and be available for selection for Sunday's game against Swansea.
"The striker was excused from club duty for the fixtures against Everton and Newport on compassionate grounds and, having met with head coach Steve Clarke today, he will re-join his team-mates tomorrow."
The news will be well-received by Clarke, who had been facing the possibility of losing a key player not long after he had signed for the club.
Clarke had said after his side's Capital One Cup win on Tuesday night: "I have to sit down and speak to Nicolas, that's the first thing.
"We have to get in touch with him or he has to get in touch with us, and we have to see where he is, where he's at, how he feels, as quickly as possible. We have to have that chat."
Anelka signed a one-year deal with West Brom in July and played in their 1-0 opening-day loss to Southampton.