Premier League: Fabian Delph delighted to be repaying Aston Villa fans for their patience
Fabian Delph is delighted to be repaying fans for their patience after an injury-plagued start to his Villa career.
Last Updated: 01/09/13 2:11pm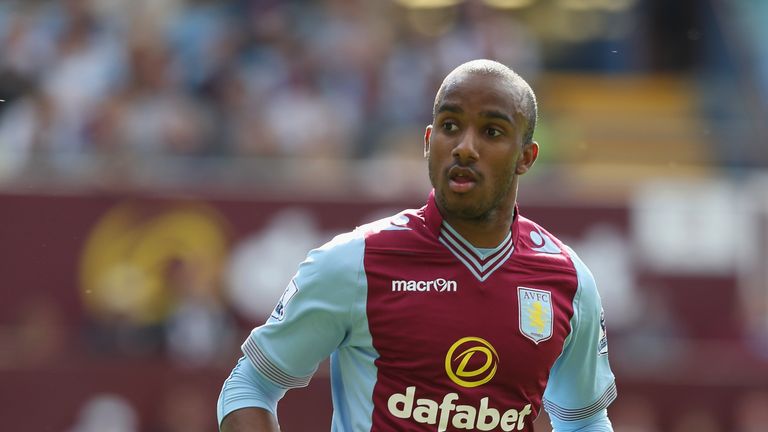 The 23-year-old switched to Villa Park from Leeds in a big-money move in August 2009 but injuries restricted his performances.
However, he ended last season well and has maintained his form this term, culminating in a goal in the 3-0 Capital One Cup win over Rotherham in midweek which earned him a standing ovation as he came off the pitch soon afterwards.
Delph told the Birmingham Mail: "The fans have been great with me, they've been patient.
"I've been here four years now and I've been injured most of them. If I'm being honest, if I was a fan I'd probably be a bit frustrated thinking 'oh, when's he going to start playing'.
"All credit to them they've backed me all the way and it was nice to come off and hear the applause from the fans."
Great feeling
Regarding his first goal of the season - and only the third since he moved to Villa - which came after linking up well with Christian Benteke, Delph added: "It was a great feeling.
"I wasn't having the best of games but I kept going and managed to get the goal and pull myself out of a little bit of a nightmare.
"Christian's the type of player who's got everything in his locker. I knew as soon as I laid it to him it was going to come back to me, I didn't know how, but I knew it would reach me.
"He was moaning that I didn't take it first time with my left foot. I said if I'd have done that I might have hit the corner flag.
"But I've managed to chop it back and put it in the back of the net."