Transfer news: Striker Toby Agdestein could call time on Inverness
Inverness striker Toby Agdestein has hinted he may leave the Caledonian Stadium due to a lack of regular action.
Last Updated: 08/01/14 1:36pm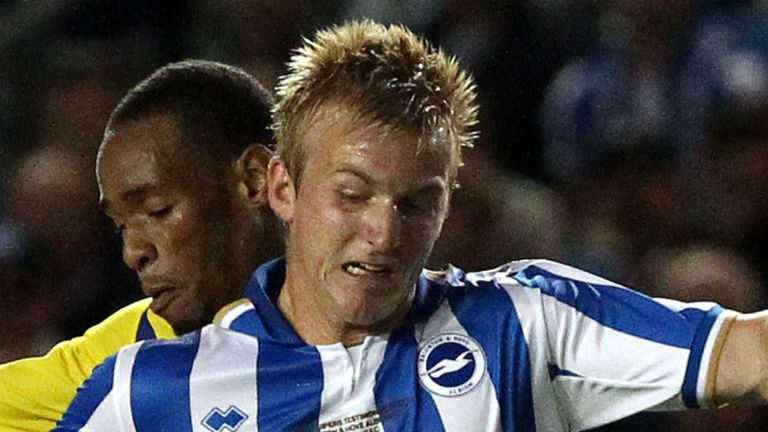 The Norwegian's contract expires this weekend and with the scheduled clash against Motherwell postponed due to the inclement conditions, Agdestein must open talks without the opportunity to prove himself on the pitch for one last time.
Agdestein has enjoyed his six-month spell with the Highlanders but admits he is frustrated with the lack of first-team opportunities.
Despite only making 15 appearances this term, 14 of which came from the bench, Inverness boss John Hughes is eager to retain the 21-year-old's services.
"We are in talks and it is a hard choice because I've been on the bench the whole time here," Agdestein told the Daily Record.
"I need to play every week, especially considering the age I am.
"I like it up here in Inverness so extending my contract would be a good thing if I got to play a lot."
No complainats
Fellow forward Billy McKay has stolen the headlines so far this campaign, scoring 14 goals in his 20 appearances for the club and Agdestein concedes you cannot complain when one man scores more than half of the club's Premiership tally.
"It's a hard thing at any club if anyone is doing very well, you can't really say anything," he added.
"I haven't had anything to complain about to be honest because we have done so well so far."
Hughes took the helm at Inverness in December and Agdestein admits he is already in discussions with the new manager over a new contract, but nothing has been agreed to date.
"I have been talking to the new gaffer because the old manager spoke about how he wanted to sign me up," he said.
"It changed, I have been waiting for the new manager to settle in and he came to talk to me the other day.
"He said the club wanted to start talking about a new contract to the end of the season or further."