Premier League: Everton's Gerard Deulofeu pleased to be back in action
Gerard Deulofeu hopes to play a key role in the Everton squad over the rest of the season after returning from injury.
Last Updated: 10/02/14 2:59pm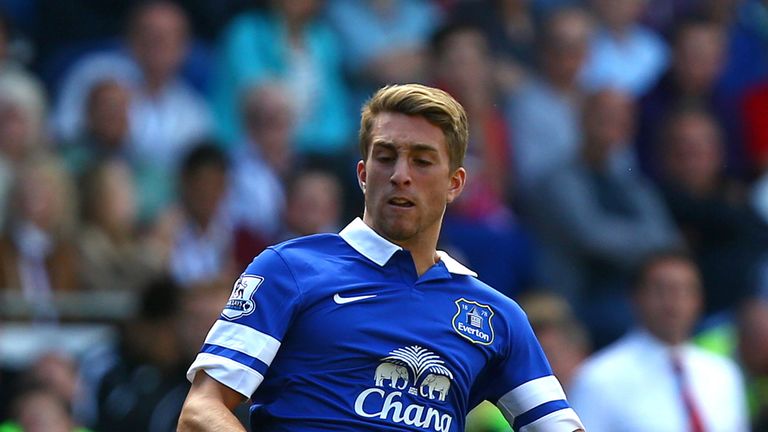 The Spaniard was in superb form when he was hurt in the 4-1 win over Fulham before Christmas, an injury that cost him the best part of two months on the sidelines.
But he managed 17 minutes in the 1-0 defeat at the hands of Tottenham Hotspur and is ready to step up his comeback in Wednesday's Premier League clash with Crystal Palace at Goodison Park.
"I am really, really happy to be back. I have been doing my rehab in Barcelona but I am happy to be back at Everton," Deulofeu told Everton's official website.
"My leg felt great, absolutely perfect. I have been working around the clock to get fit and get strength back in the leg. The main thing now is to keep working hard so I don't get any relapse.
"I couldn't wait to get started again and get out there on the field. Obviously that was tempered by the defeat. Three points were very important to both sides and that makes it doubly disappointing - that it was such an important head-to-head.
"I don't think the game went that badly for us. We were playing well, we were looking good for long periods of the game, but we had that one little slip-up where they had the free-kick.
"We are lucky we have a game straight away. We will recuperate and then go all out for three points on Wednesday night."