World Cup: Argentina's Alejandro Sabella admits Lionel Messi is irreplaceable
Alejandro Sabella admits Lionel Messi is irreplaceable, but insists Argentina would have to adapt at the World Cup.
By Paulo Freitas
Last Updated: 16/04/14 6:04pm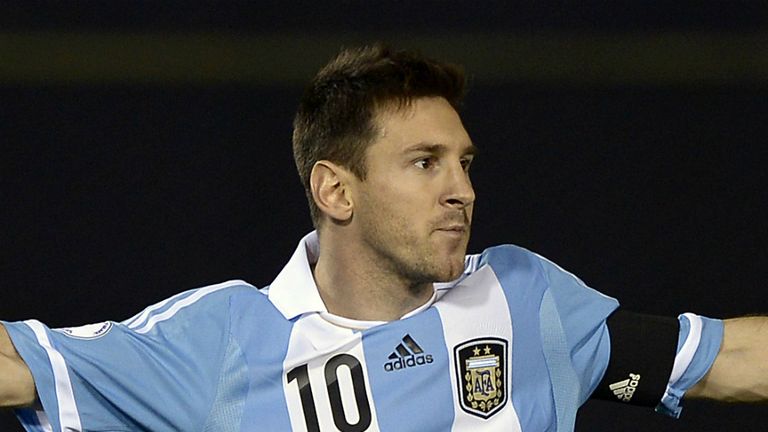 Former FIFA World Player of the Year and three-time FIFA Ballon d'Or winner Messi will be an integral part of Sabella's plans in Brazil this summer as Argentina look to capture the World Cup for the first time since 1986.
Messi is second in the overall Argentina goal-scoring lists, with 37 goals in 84 appearances, and Sabella admits they would notice if the Barcelona star was not playing.
The national team boss told FIFA.com: "You always have to have a Plan B. The thing is that we're talking about top players here. You have to have some kind of list in your head and have some possible replacements in mind.
"The thing is, there are times when Plan B is pretty similar to Plan A, and there are times when it isn't. That's when you have to adapt.
"We've played a few games without Leo, but the fact is that he's irreplaceable. There's not a club or national team in the world that could play the same with or without Messi.
Rely
"We rely on him so much that when he's not there, we notice it. If it did happen, we'd have to see how we'd handle it and look at the match in question.
"We do have an idea, though. In fact, he wasn't there when we played Italy in Rome and neither was [Sergio] Aguero and yet we still managed to adapt to the situation. We're never going to be the same, but we'd do it again if need be."
Some are calling for Juventus striker Carlos Tevez to return to the side and Sabella insisted that everyone is entitled to their own opinion.
However, he added: "I don't like talking about the players who aren't in the squad. I think it's better for everyone that way.
"That goes for Tevez and for anyone else, though I understand why they're talking about him more than others."