Premier League title race: Tottenham, Leicester, Arsenal and Man City run-ins analysed
By Peter Smith
Last Updated: 03/03/16 5:56pm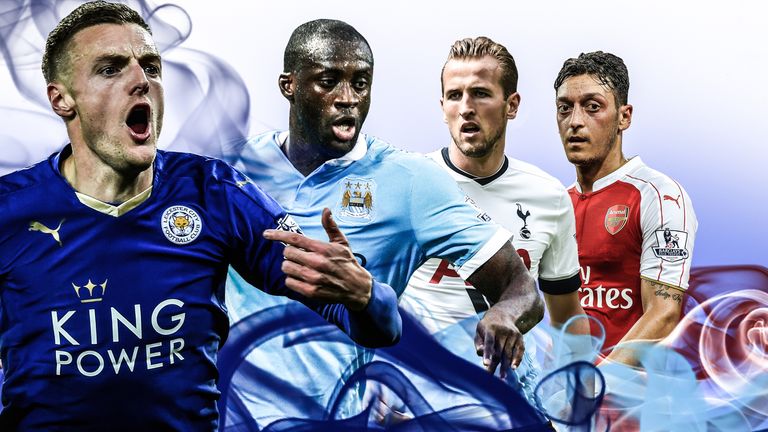 Tottenham missed the chance to go top of the Premier League with their 1-0 defeat by West Ham at Upton Park.
The setback was not too costly for Mauricio Pochettino's men, however, with Arsenal suffering a shock defeat to Swansea and Manchester City losing 3-0 away to Liverpool.
While City have a game in hand on their rivals, the rest have just 10 Premier League fixtures remaining in the 2015/16 season.
Premier League table
| Team | Points | Goal difference |
| --- | --- | --- |
| Leicester | 57 | 20 |
| Tottenham | 54 | 27 |
| Arsenal | 51 | 16 |
| Man City | 47 | 27 |
Here, we take a closer look at the title race run-in to try to work out whether Tottenham, Leicester, Arsenal or Man City will edge this fascinating battle for the crown... 
Remaining fixtures
Top four remaining fixtures
| Tottenham | Leicester | Arsenal | Man City |
| --- | --- | --- | --- |
| Arsenal (h) | Watford (a) | Tottenham (a) | Aston Villa (h) |
| Aston Villa (a) | Newcastle (h) | West Brom (h) | Norwich (a) |
| Bournemouth (h) | Crystal Palace (a) | Everton (a) | Man Utd (h) |
| Liverpool (a) | Southampton (h) | Watford (h) | Bournemouth (a) |
| Man Utd (h) | Sunderland (a) | West Ham (a) | West Brom (h) |
| Stoke (a) | West Ham (h) | Crystal Palace (h) | Chelsea (a) |
| West Brom (h) | Swansea (h) | Sunderland (a) | Stoke (h) |
| Chelsea (a) | Man Utd (a) | Norwich (h) | Southampton (a) |
| Southampton (h) | Everton (h) | Man City (a) | Arsenal (h) |
| Newcastle (a) | Chelsea (a) | Aston Villa (h) | Swansea (a) |
| - | - | - | Newcastle (a) *date unconfirmed |
Leicester don't have any remaining fixtures against the rest of the top four - although they do face a daunting final three games against Manchester United, Everton and Chelsea. However, of Leicester's next seven opponents, only Southampton and West Ham are in the top half of the Premier League table and the Foxes play that pair at home.
Average position of remaining Premier League opponents
| Team | Avg position of opponents |
| --- | --- |
| Leicester | 11.9 |
| Tottenham | 10.9 |
| Arsenal | 11.7 |
| Man City | 12.3 |
It's Man City, though, who face the best fixture run-in on paper - if they can keep up with the hectic schedule. City still have 11 games to play, due to their appearance in the Capital One Cup final, and their clash with Newcastle is still to be rescheduled, but the average position of their remaining opponents is 12.3 in the Premier League. 
In contrast, the average position of Arsenal's final 10 opponents is 11.7, Leicester's opponents average 11.9, while Spurs' remaining opponents average 10.9.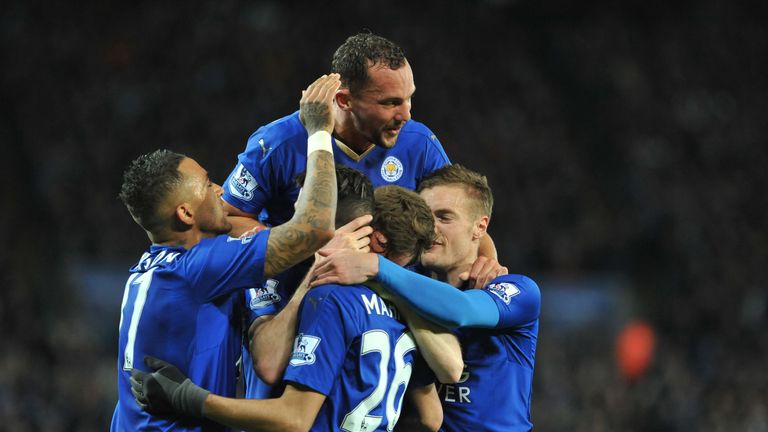 Arsene Wenger's side round off their 2015/16 season with home games against relegation-battlers Norwich and Aston Villa either side of a potentially decisive trip to Man City. Manuel Pellegrini's men visit Southampton before that Eithad showdown, and finish their campaign at Swansea, while Spurs also play two of their final three games on the road, with trips to Chelsea and Newcastle sandwiching their home clash with Southampton.
Total games left
Leicester's early exit from both domestic cup competitions means they have been able to concentrate solely on the Premier League for some time. With no European competition to worry about, the Foxes have just 10 games remaining this season and are able to focus all of their efforts on the Premier League title race.
The other three teams in the top four will have to manage their workload differently.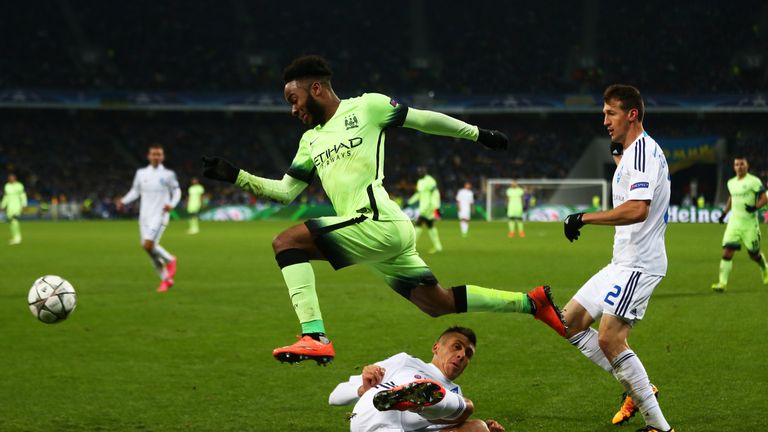 Arsenal may struggle to overturn their 2-0 home defeat to Barcelona in the last-16 of the Champions League, but they will be optimistic of beating Championship side Hull in their FA Cup sixth-round replay to extend their run in that competition.
Man City's involvement in domestic cup competitions is over after they were knocked out of the FA Cup by Chelsea before their Capital One Cup final victory in February but Pellegrini will be plotting a good run in the Champions League after an impressive 3-1 win over Dynamo Kiev in the first-leg of their last-16 tie.
Tottenham also have European competition to consider, after knocking Fiorentina out of the Europa League. Next up for them is a two-leg tie with Bundesliga giants Borussia Dortmund.
Potential remaining games (including possible FA Cup replays)
| Team | Remaining games |
| --- | --- |
| Arsenal | 21 |
| Tottenham | 17 |
| Man City | 17 |
| Leicester | 10 |
Injuries
Leicester have the advantage when it comes to injuries right now, with just two players on the sideline. N'Golo Kante's hamstring problem is a blow, potentially keeping the key midfielder out of a couple of games, but with Matty James the only other player in the treatment room, the Foxes are better placed than their title rivals.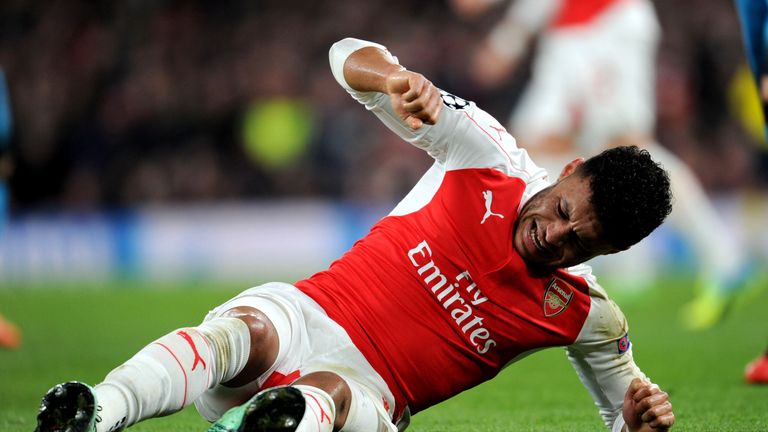 According to physioroom.com, Man City have four injuries while Arsenal have six - with Petr Cech suffering a groin injury against Swansea - and Tottenham have five players out, including key defender Jan Vertonghen.
Current injuries
| Team | Number of injuries |
| --- | --- |
| Leicester | 2 |
| Arsenal | 6 |
| Man City | 4 |
| Tottenham | 3 |
Conclusion
The title race is intriguingly poised as we enter the final straight. The north London derby on Saturday will have a significant impact while, should it go that far, the final three fixtures throw up some mouth-watering clashes, including Arsenal's trip to Man City and Leicester's tough treble of Manchester United, Everton and Chelsea.
The Foxes have been fortunate with injuries, though, and, with no cup or European commitments to worry about, they can remain quietly confident about their chances of pulling off a remarkable shock. Tottenham also have a golden opportunity to win their first Premier League title, while former champions Arsenal and Manchester City cannot be discounted.
Who do you think has the toughest run-in? Let us know using the message boards or by tweeting @SkyFootball