England boss Roy Hodgson says 'Luke Shaw could still make Euro finals'
By Andy Swales
Last Updated: 20/03/16 12:03am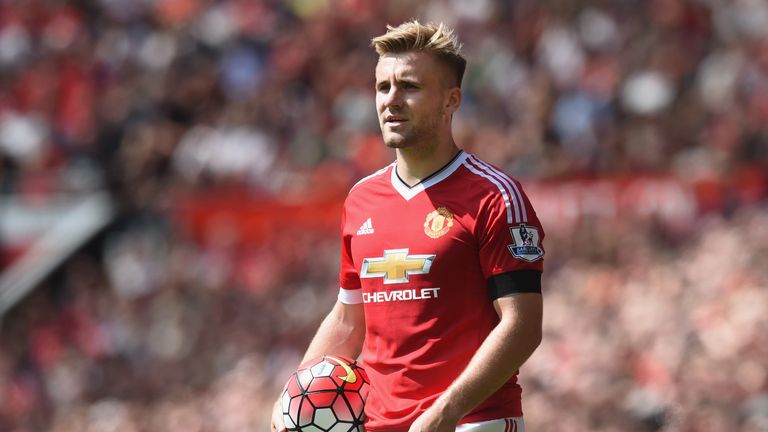 Roy Hodgson has not ruled out the prospect of Luke Shaw playing for England at this summer's Euro 2016 finals.
The Manchester United full-back is making good progress from his broken leg, suffered during his club's opening Champions League game of the season at PSV Eindhoven.
Many felt the injury was so severe, it would prevent the 20-year-old from taking any further part this season.
However, the England manager has remained in contact with Shaw who has had to endure two operations following the tackle by PSV's Hector Moreno last September.
And Hodgson is hoping Shaw will play for United before the season comes to a close in May. 
 "Luke's in the same position as Wayne Rooney and Jack Wilshere," Hodgson said. "Luke Shaw's a player we believe in, we think is an excellent talent. We think he will be a major competitor with the other left-backs for a place in the squad. All that remains is for him to get fit enough to be selected.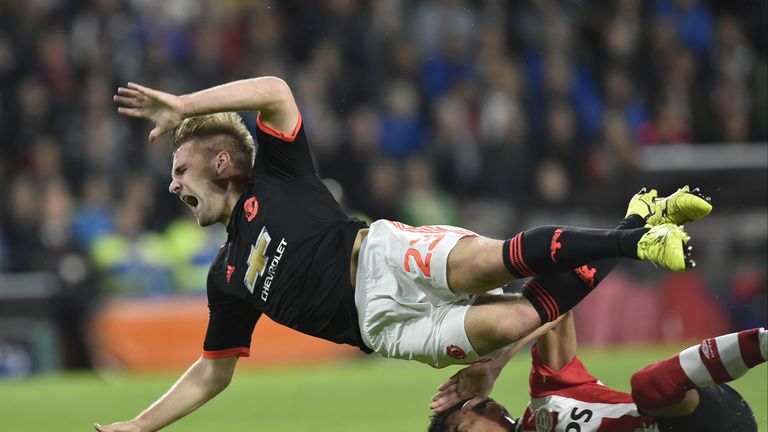 "I spoke to Luke on Sunday and he said to me that things are going well and that's good news. We're in the hands of the club, to some extent.
"If they decide they don't want to risk him in the final games, they do want to hold him back, they want to give him a pre-season to get 100 per-cent fit, there's not much I can do."
Hodgson will name his squad for the finals on May 12 and admits he would like Shaw to get a run out for United between now and then.
 "I would be a little bit disappointed," Hodgson added. "I think the player deserves the opportunity, if he is fully fit, to be given a chance of being selected.
"But I would understand it. It's a decision the club will make hopefully in tandem with the player and I will respect it.
"I don't interfere with club business. I've been a club manager and you can't always expect the agenda of the club and international manager to coincide."