Will Lionel Messi be fit to face Man City? Guillem Balague on the Barcelona star
Last Updated: 23/09/16 5:31pm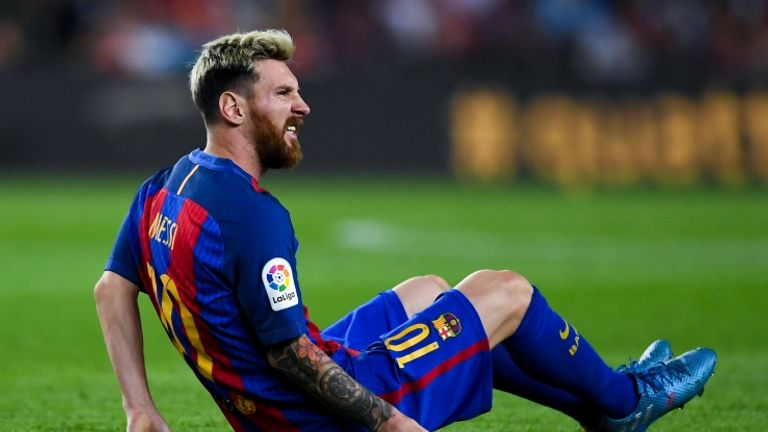 Lionel Messi faces a race to be fit for Barcelona's crucial Champions league clash with Manchester City and his latest injury has sparked a club v country row.
Messi is expected to be out for three weeks after hurting his groin in a draw with Atletico Madrid, meaning he is also a doubt for Argentina's World Cup qualifying matches next month.
Argentina manager Edgardo Bauza has since accused the Spanish club of not taking care of the 29-year-old, claiming he was already struggling with an adductor injury before playing four games in 12 days for the Catalan club.
But Sky Sports' Spanish football expert Guillem Balague understands the injury Messi picked up against Atletico is a new injury and a different problem to the one he was struggling with in Argentina.
Balague discusses the fitness of Messi, including whether the Barcelona star will be available for his side's crucial Champions League clash against Pep Guardiola's Manchester City...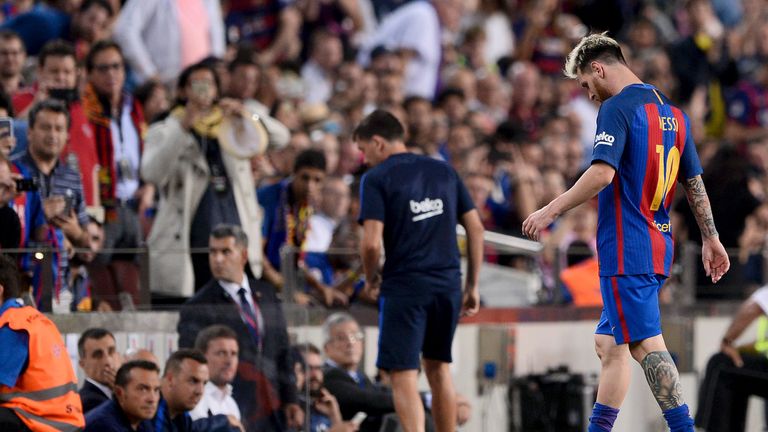 "Argentina feel really upset about the Messi situation because they let him go home after their first World Cup qualifier as he was complaining of muscle niggles. So he didn't play in the next game against Venezuela. They thought there was an agreement with Barcelona that Messi would be used cleverly, carefully. But he played the full game against Celtic and Leganes, despite the fact that after one hour, the games were resolved. And against Atletico he was about to play the third full game in a week.
"However, Bauza needs to be a little bit more careful about what he says. It's very strange that he's decided to go against Barcelona when he knows full well that when Messi joined Argentina, aware that he had to play as he did not want to drag any longer his return after previously announcing his retirement from international football, he was not fully fit. Argentina knew that. Barcelona knew that. Hence him going back before the second international game.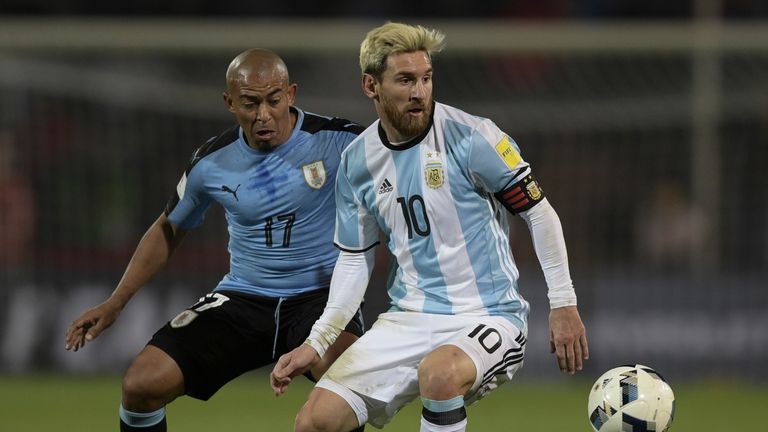 "When he says Barcelona have not looked after the player, he forgets Barca have helped Messi become the best player in the world. And that meant looking after his body with the big medical department the club has which looks after every detail regarding the players. 
"Generally, when Messi plays it's because he has said he can play and he wants to play. I'm pretty sure Luis Enrique has not forced him to play. If Messi decides he can play, Luis Enrique generally doesn't try to stop him. 
"Also, Bauza should know it's a different injury to the one that Messi had been complaining of. It's in two different legs in fact. The new injury has absolutely nothing to do with the problems he had when he went to Argentina. To say that Barcelona do not look after him properly is suggesting that he has aggravated a previous injury but that's not the case.
"It's very disappointing for the national coach of Argentina to be saying those things. I think someone should be having a word with him because every time he comes out with an interview he says something that's not necessarily correct. It also puts Messi in an awkward situation so Bauza has to be a little bit more careful.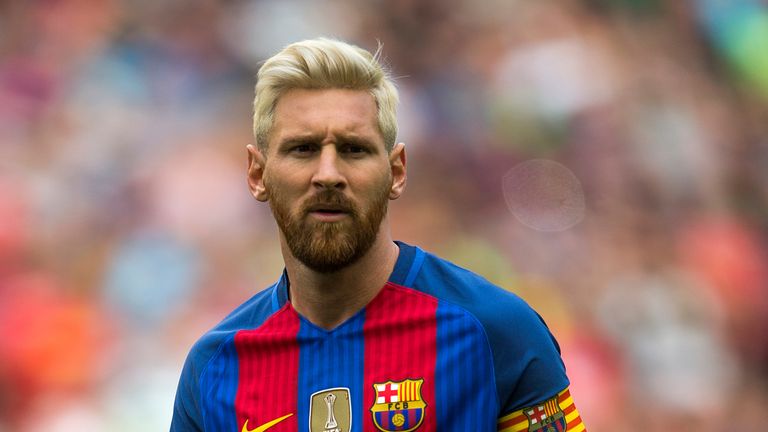 "In terms of Messi's recovery, Barcelona are talking about a groin strain but there is also talk of a tear.  According to some medical experts, if it's a tear in the groin area a three-week absence doesn't sound anywhere near enough. But we will have to see how quickly he recovers.
"Messi's idea is to play around 30 minutes against Deportivo La Coruna on October 15 which is the game before Luis Enrique's side face Manchester City in the Champions League - a game he is desperate to be ready for."
Watch Man Utd v Leicester, the Ryder Cup and the EFL Cup as part of our three months' half-price offer.