Gary Neville's Liverpool-Man Utd verdict: Job done for Jose Mourinho, who could not afford a defeat
Last Updated: 18/10/16 4:16pm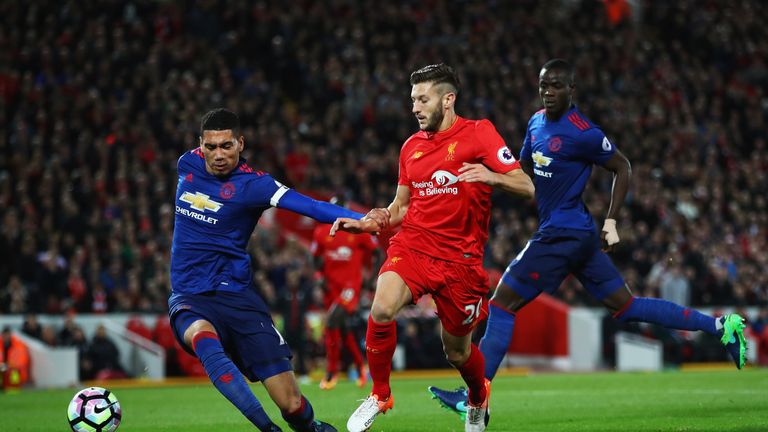 Gary Neville delivers his verdict following Liverpool's goalless draw with Manchester United at Anfield on Monday Night Football, with the Sky Sports pundit telling us who will be the happier of the two teams...
Red Monday was a tight and tense affair, with United goalkeeper David de Gea producing two stunning second-half saves to keep the scoreline goalless and set his side up nicely for their trip to Chelsea this weekend.
Jurgen Klopp, however, will be disappointed with Liverpool's display, especially in the first half when they struggled to inject any pace into proceedings, while their passing was also disjointed.
So in the end was a point apiece a fair result and what have the two managers learned about their players? The former United and England captain gives us his post-match opinion…
Who would be the happier of the two with the result?
It was not a fantastic game and it probably tells us a little bit where United are at this moment in time in terms of their mentality coming into this game. This is a tough place to come and you have to show respect to Liverpool, who are in a good moment.
The feeling maybe around Manchester subconsciously this past week… you would not have had too many Manchester United fans saying: 'we are going to go to Anfield and win on Monday night'. I think it was more a case of: 'Are we going to get through that first part?'
Liverpool are in good form and asking the questions of United whether they will do well and away from home, how is Jose Mourinho going to approach it?
If Liverpool had won here tonight, they would have been a difficult bunch to stop
Gary Neville
I think that United will be the happier team coming out of here tonight. Jurgen Klopp will be frustrated, you could see him coming out before the second half started. It tells us a little bit about where United are in that Jose Mourinho will probably be happy.
Thinking with my coaching head on and going back to my time with England and going to Ukraine when Roy Hodgson was the manager, we got a nil-nil and in the end it helped us qualify for the tournament and get us where we wanted to be.
And tonight, if you are United, it was a dangerous game. They have had some difficult results recently and if they had come here and lost, then they have Fenerbahce Thursday, Chelsea Sunday, the Manchester derby next week - a big run of games and they could not afford to lose tonight. So in that sense you could argue job done.
United went into this match having won only one of their previous five league encounters, so did the ends justify the means?
It is easy to be critical sitting up here as we wanted a fantastic game and were expecting a good game. We have not watched Jurgen Klopp's Liverpool too many times where it is not entertaining and does not have lots of goals.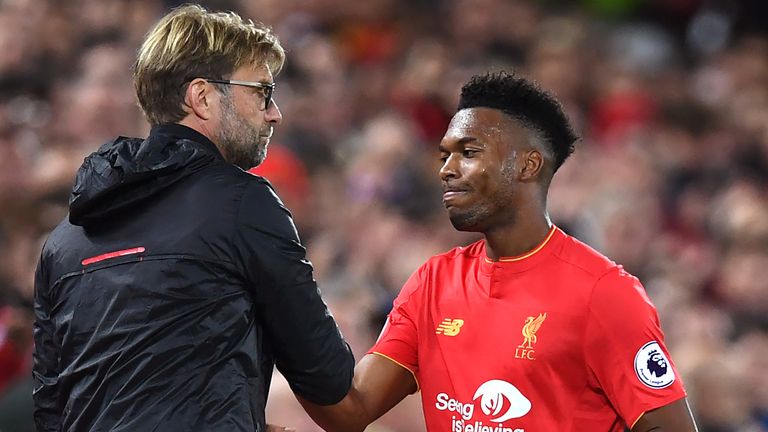 So before the game I was thinking there would be goals, there would be excitement. I have to say that in the first 20 minutes, Liverpool looked nervous really and sometimes the build-up to the game is huge.
I have been there as a player sometimes when you come back from international duty and on a Tuesday or Wednesday, and you have got Wednesday, Thursday, Friday, Saturday, Sunday and all you are looking at when you put the telly on is adverts for the game, the build-up to the game, the expectation around the game.
And sometimes it just gets to you that much that maybe a little bit of fear starts to build up inside, so you build it up to be more than it actually is. And I think that is what we have seen tonight. There was a little bit in the first half of a Liverpool team that was not themselves.
How much did Adam Lallana's and Georginio Wijnaldum's injuries prior to the game disrupt Liverpool?
I got to the ground with Ryan Giggs a few hours before and we heard that Lallana and Wijnaldum were not playing, and from a United point of view your chances went up in that moment.
Because when I have watched Liverpool this season, and we have done the games at Chelsea and Arsenal, they really were ferocious in their energy and press. Similar to how Tottenham were against City, and they were difficult to live with.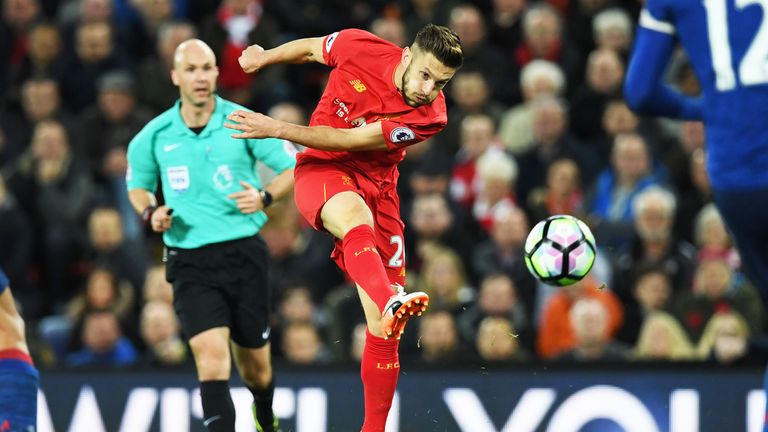 We saw it a little bit from about minutes 60-68 when Lallana came on, but that was the only glimpse of that in Liverpool's performance tonight. I think from Jurgen Klopp's point of view, he will be disappointed.
I think he will recognise his team have made a lot of unforced errors, they did not ever reach the standards they know they are capable of.
What will Mourinho have learned about his players after that performance?
And for Jose Mourinho, he has found out a little bit about his team tonight in the sense they can show resilience, they can look like a Jose Mourinho team.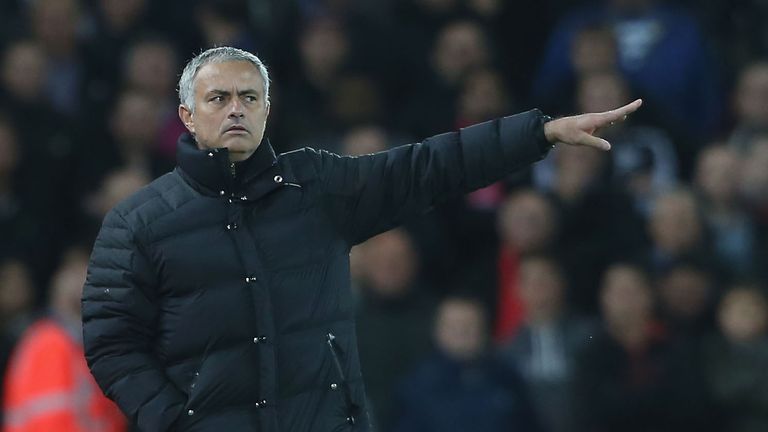 On the way here tonight, I was questioning… we know how Jose Mourinho would approach this game with Chelsea, but has he actually got the players with the mentality at United? The current players I am talking about to come here and be diligent and do a job without breaking concentration.
And I questioned that, but actually tonight…. Ashley Young, I questioned that before the game, has justified his inclusion in a Mourinho type of team. [Marcus]  Rashford on the other side did a really good job for the 70-odd minutes he was on. I thought that Herrera and Fellaini were very, very good.
Were there any negatives, though, to concern Mourinho with games against Chelsea and City coming up?
I think the disappointment for United if anything, and it was difficult for them, is you would want more from [Paul] Pogba and [Zlatan] Ibrahimovic. The tactic you could see in the first 15-20 minutes was to put the ball in the box at every opportunity.
But the problem was that Rashford and [Ashley] Young became so detached from their areas up front that they were playing in a back six. So actually to get up the pitch and into those areas to cross was difficult for United once they actually settled back.
The game changed after 20 minutes in that United's wide players were certainly dragged back and [Antonio] Valencia and [Daley] Blind at times, especially Blind, was playing like a fourth centre back.
So you could be hypercritical and sit here and say: 'United lacked ambition and that is not the United way'. However, when I have come to this ground over the years with Sir Alex Ferguson, there was many a time when we have done that and sometimes scored the winner. And United could have done that through Ibrahimovic and been grateful to De Gea at the other end.
And there have been many times when United have shown respect to a Liverpool team. It is not an easy place to come here, they have got the two most difficult away league games, historically and emotionally in terms of Anfield and results wise in terms of Stamford Bridge. And Jose Mourinho knew he could not lose tonight with this difficult run they have coming up in the next 10 days, where he has Fenerbahce, Chelsea and City to come.
In the end, with Man City and Tottenham Hotspur both drawing on the weekend, United have not lost much ground on their rivals at the top of the table?
I think that if Liverpool had won here tonight, they would have been a difficult bunch to stop. Free weeks every week, energy, confident, winning at Arsenal, at Chelsea and then beating United.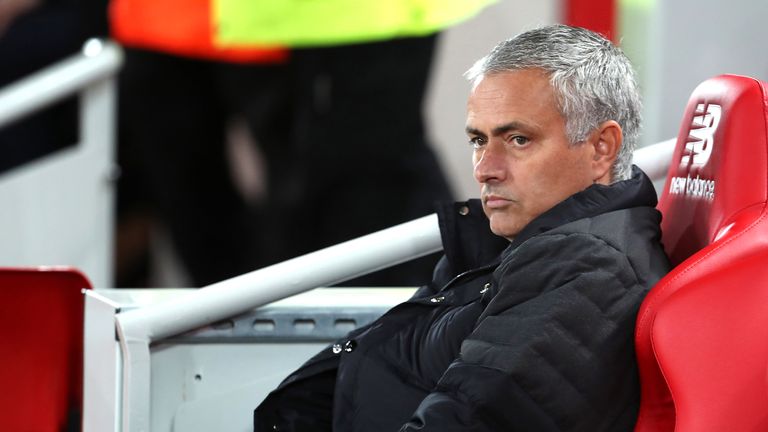 So I think Jose Mourinho knew that he could not lose here and I think that was the over-riding mentality. Every set piece was walked to, it was not sprinted to. So it was job done in the sense of going away from home to a difficult ground and getting a point.
But can Mourinho repeat the trick at Chelsea on Super Sunday?
I think the one thing United lacked tonight, particularly in the second half when they were defending deep - and I have to say that coming here over the years, that is not unusual to be pushed back towards the Kop and defending deep - however the counterattack. That is what this United team lacked, a real solution to break free, and obviously it is not going to come from the central striker Ibrahimovic.
I think Young and Rashford were so deep, you then think: 'Can it come from the No 10?' and Pogba did not provide it. So that is the one thing I would say if I was mentioning one thing tonight about this game. It was set up for a classic counterattack away from home and they never provided it at all. No [Anthony] Martial through injury and no Rashford as a central striker, which would have provided it.
So that is the one thing that Jose Mourinho will be looking at - where was our threat on the counterattack and when we were defending deep to give us some rest bite?
But I have to say that Liverpool at home were favourites to win this game and they have not delivered tonight. So I think they will be frustrated with their performance. They gave the ball away a lot, they did not really settle into the game at all, but it improved from 60 minutes I have to say, for about 10 minutes, and then it drifted away towards the end.
You can watch Premier League football, plus England's tour of Bangladesh and the US Grand Prix on Sky Sports. Upgrade now and enjoy six months at half price!