Clear Romelu Lukaku wants to leave Everton, says Sunday Supplenment
By Pete Hall
Last Updated: 19/03/17 5:28pm
Romelu Lukaku is irreplaceable, regardless of how much Everton could potentially get for him, says the Sunday Supplement.
Lukaku, who has been in protracted talks over a new deal, spoke out in frustration this week at a perceived lack of ambition and failure to land big-name players.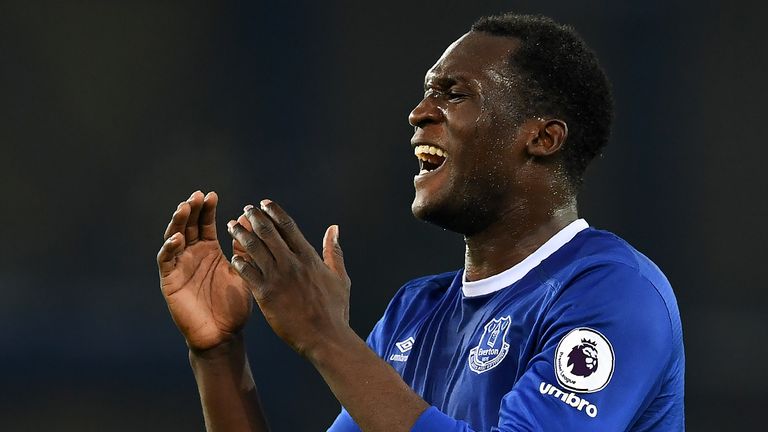 The Belgium international proved his worth once more as he pounced twice in stoppage time in the 4-0 win over Hull on Saturday to go clear as the Premier League's top scorer with 21 goals.
Speaking on the Sunday Supplement, The Independent's Jack Pitt-Brooke believes that Lukaku's actions are proof of his desire to seek pastures new, but thinks even if the Toffees can sell him for a record transfer fee, replacing their talisman will be tough.
"Clearly he wants to leave because why would you turn down a pay rise that big unless you were confident in your ability to get paid even more somewhere else," Pitt-Brooke said.
"It will be interesting to see whether Everton do sell him this summer because he has two years left on his deal and they have no obligation to sell. Although if Chelsea came in with £70-80m, that would be quite persuasive. I think he will go as players usually get what they want in the end.
"The problem for Everton is they could get paid £60m, £70m, £80m, but they won't be able to replace him with anyone half as good. He is amazing, there are so few 23-year-olds who are that powerful and successful with that track record.
"Chelsea was probably too early for him last time, but I think he's the perfect profile and age to play for a top club and I think that's where he will end up. I think it would work if he went back. He is older, more experienced, he has dealt with being the main man at a big club at Everton.
"I think Conte might be a better fit for him and it's the best move for all parties."
The whole situation has divided the Goodison Park masses, with many siding with Lukaku, hoping the club will match the 23-year-old's ambitions.
The Times' Alyson Rudd believes that the fact that Lukaku has chosen to voice his concerns speaks volumes for his affection for the club.
"Lukaku has been talking about wanting to be at a club that will be in the top four and if you want out why bother expressing an opinion?" Rudd said. "That means you care a bit and do have ambitions for the club you are at.
"The main sticking point negotiation wise is his buyout clause is unrealistic. I think he might sign if they are more flexible on what his escape clause is, so if after another season, to see if they are going to spend big and break into the top four, then he can stay, and if they don't he can get away."
Sky customers can now upgrade to Sky Sports and get 12 months for just £18 per month. Upgrade now!