'Premier League right place for Cristiano Ronaldo,' says Raul Meireles
By Richard Morgan
Last Updated: 27/06/17 2:48pm
The Premier League is the ideal destination for Cristiano Ronaldo should the Portuguese decide to leave Real Madrid this summer, says Raul Meireles.
Ronaldo is understood to want to depart Real having become angry about the way he has been treated by Spanish tax authorities.
The country's prosecutor's office in Madrid filed a tax fraud lawsuit against Ronaldo earlier this month and some reports have claimed the forward wants to re-join Manchester United next season.
And Meireles believes a return to the English top flight would suit the Real forward.
"Yes of course [he could return to the Premier League]," Meireles told Sky Sports News HQ.
"He was very successful in the Premier League so I think that if he does not want to stay at Real Madrid, or he wants to leave, then the Premier League is the right place for him to be."
However, the former Portugal international - who will be back in action this summer to help his country compete at the Star Sixes - believes his compatriot would grace any team in the Premier League.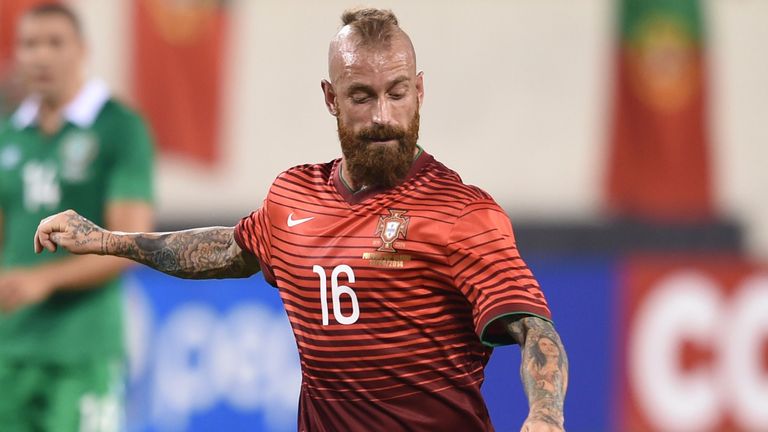 "He played before at Manchester United, so it could be them, but I think any team… Chelsea? I do not know, but he can play for any team in the Premier League."
Ronaldo will hold talks about his future with Madrid president Florentino Perez only after the Confederations Cup, according to Sky sources.
Portugal take on Chile in the semi-finals of the competition in Kazan on Wednesday night.
To be at Star Sixes to see all 12 nations in action and a galaxy of stars such as Steven Gerrard (England), Michael Ballack (Germany), Deco (Portugal), Carles Puyol (Spain) and Robert Pires (France), you can purchase tickets, starting at just £30 for adults and £10 for children, at Ticketmaster or AXS.
Follow @StarSixes on Twitter and Instagram and like on Facebook