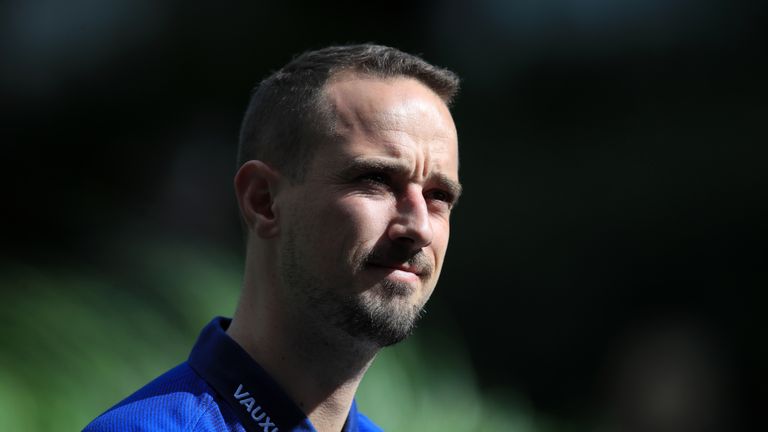 The Football Association has confirmed it has received new information relating to allegations made against England women's manager Mark Sampson.
An internal investigation and independent inquiry, led by barrister Katharine Newton, found no wrongdoing on Sampson's part following initial allegations made by England duo Drew Spence and Eni Aluko.
Aluko alleged that Sampson told her to be careful her relatives did not bring Ebola to a game at Wembley. Her 102-cap England career has stalled since she made the claims, which Sampson denies.
But an FA spokesman confirmed new details have come to light, and said: "The FA can confirm it has received new information which will be passed on to Katharine Newton for further investigation."
One of the chief criticisms levelled at the inquiry was its failure to pursue further allegations that Sampson asked Spence how many times she had been arrested during the 2015 China Cup, despite her never having been arrested.
It is understood the FA maintains the defence that because of Aluko's decision not to take part in the inquiry, Spence was not formally named, which left the inquiry with no option but to overlook that specific claim at the time.
A Commons select committee hearing is reportedly planned for next month, which would see senior Football Association executives face a parliamentary inquiry over the investigations into Aluko's claims.