Lukaku denies fresh Blues talk
Romelu Lukaku has denied that a deal is already in place to take him to Chelsea this summer.
By Gerrit van Leeuwen & Graeme Bailey
Last Updated: 06/05/11 8:35am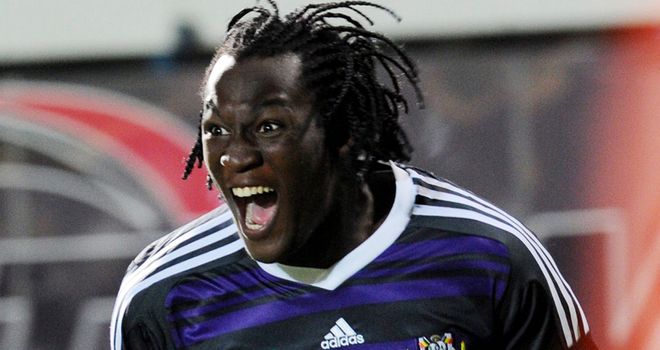 Romelu Lukaku has denied that a deal is already in place to take him to Chelsea this summer.
A host of clubs from around Europe are chasing the Anderlecht striker, although Chelsea have been on his trail for a number of years.
17-year-old Lukaku is a confirmed Chelsea fan and Didier Drogba has contacted him on a regular basis.
Anderlecht have constantly denied any deal was done - but fresh reports have claimed that Chelsea have finally managed to beat off the rival interest and agree a deal for Lukaku.
In a complicated deal, Anderlecht are reported to have told Chelsea that they would be willing to agree terms over Lukaku as long as they could have Kevin de Bruyne.
De Bruyne is another Belgian prospect who Chelsea are looking to sign from Racing Genk.
Anderlecht would love to take De Bruyne and now want to agree a deal with Chelsea which would either see them loaning the 19-year-old from The Blues, or they would be allowed to sign him directly in return for the West London giants getting first refusal.
However, the first reactions are that a deal has not been struck.
Lukaku posted on his Twitter account, saying: "Rumours are not always true people, so no questions about those rumours of Chelsea."
Brugge also insisted that a deal was not agreed, their chief executive Dirk Degraen said: "This is futuristic talk."
However, Belgian sources insist that Anderlecht's general manager Herman Van Holsbeeck has been in London this week to finalise a deal with Chelsea.
It is also reported he met with Arsenal in order to try and strike loan deals for Dutch youngster Oguzhan Ozyakup and Brazilian prospect Wellington - currently with Levante.