De Jong hopes for Tevez stay
Man City's Nigel de Jong admits it would be virtually impossible to replace Carlos Tevez if he left.
By Pete O'Rourke - Follow me on Twitter @skysportspeteo
Last Updated: 19/05/11 1:10pm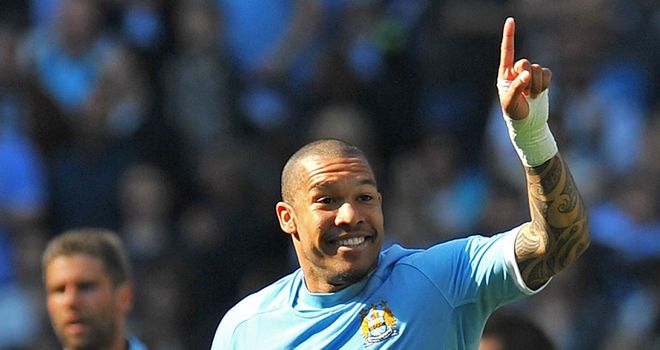 Manchester City midfielder Nigel de Jong admits it would be virtually impossible to replace Carlos Tevez if he left the club.
Tevez's future is again the subject of conjecture with the Argentine thought to be weighing up his options due to personal reasons
City boss Roberto Mancini claims the 27-year-old wants to stay at Eastlands, but Real Madrid and Inter Milan are both waiting in the wings to lure Tevez away from England.
Tevez underlined his importance to City with two goals in the 3-0 win over Stoke on Tuesday, to take his tally for the season to 23 goals in all competitions and De Jong hopes the South American will remain.
Hope
"Everybody hopes Carlos will stay, but it's hard to say what will happen at the moment," said De Jong.
"It's not a case of him wanting to go somewhere else. It's a family thing for him. He has made it clear to the squad that he still sees himself as a Manchester City player and we hope he will continue to be.
"If the gaffer has said he's staying, it's a great pleasure to hear. But we'll just have to hope and see what happens next season. The way he played against Stoke underlines the quality he has.
"Where in Europe or in the world can you see a striker who has such a high scoring rate, plus that work-rate that Carlos has?
"He's compact and small, but he wins every battle with every defender - where do you see that? Where can you find a striker similar to him?
"There are very few. He is one of the greats at the moment.
"It is important for us and the club that he stays here. Everyone knows what kind of player Carlos is, how important he is for the squad. It's not only his goalscoring, it's also his work-rate for the team."