Harry hints at Parker move
Harry Redknapp has praised the leadership qualities of Scott Parker as he hunts for strong characters with Premier League experience.
Last Updated: 20/05/11 11:24pm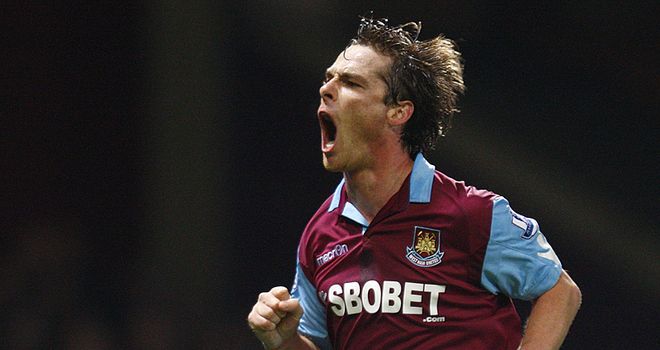 Harry Redknapp has praised Scott Parker's leadership qualities as he hunts for strong characters with Premier League experience.
Parker has been one of the few players to come through West Ham's dreadful season with his head held high after a series of battling performances that saw him win back his place in the England squad and pick up the Football Writers' Association (FWA) Player of the Year award.
The 30-year-old seems certain to leave Upton Park after the club's relegation was confirmed last week, with the Londoners ready to listen to offers for the player.
Redknapp failed in a summer bid to sign Parker last year and he has never hidden his admiration for the combative midfielder.
The Tottenham manager is already starting to think about the type of player he wants to recruit this summer, and has targeted a couple of authoritative figures.
He would also prefer to sign a proven British or Premier League player rather than look abroad, acknowledging that Parker fits the bill.
"We lack one or two strong characters," said Redknapp.
"It's important that you have one or two leaders. I'd rather find players in this country that can do the job, rather than hope they can do it, if I can.
"Scott is a quiet boy but he is a leader because on the pitch he leads by example. I'm not just saying necessarily Scott but we need to find one or two that are that type if we can."
Redknapp admits that Parker's performances have not gone unnoticed by other top clubs in the league and thinks he could face strong competition for the midfielder if he decides to lodge a bid.
"He is footballer of the year," said Redknapp. "There will be a lot of big clubs interested in him. Liverpool and Arsenal are, I hear.
"When you look at the people who have won that FWA award it's amazing. He will not be going somewhere like he did at Chelsea and play a little bit here and there. He will want to go somewhere and be the main player."
Given and Adebayor
Manchester City's Shay Given and Emmanuel Adebayor have both been mentioned as potential targets, but Redknapp doubts Roberto Mancini's men would sell to Spurs.
"We wouldn't get Shay Given from Man City, they don't seem to want to deal with us," Redknapp added.
"We have tried before to get their players. I tried to sign Craig Bellamy but they wouldn't let him come here.
"I like Shay Given but I don't know if he's fit either. He has had a bit of a shoulder problem. It has come out a couple of times, so we will have to wait and see.
"Adebayor would be difficult. I don't know if it's true but they were talking about him earning £170k a week."