Rooney leads Scholes tributes
Wayne Rooney has described the retiring Paul Scholes as the best player he has played with, or against.
By Pete O'Rourke - Follow me on Twitter @skysportspeteo
Last Updated: 31/05/11 12:56pm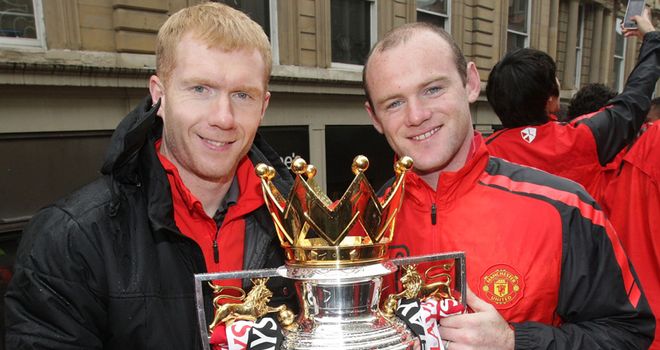 Wayne Rooney has paid tribute to the retiring Paul Scholes by describing his former Manchester United team-mate as the best player he has ever played with, or against.
Scholes announced his retirement on Tuesday morning at the age of 36 after a glittering career at Old Trafford.
Former England international Scholes, who made his United debut in 1994, making 676 appearances, will now join the coaching staff at United next season.
Rooney is a huge admirer of Scholes and admits his retirement will leave a big void in Sir Alex Ferguson's side.
"He'll be missed greatly. I just heard the news this morning," Rooney told talkSPORT.
Sad
"We knew he'd make a decision but didn't think it would be this quick. We're all sad to see him stop playing.
"He's been great for United and England and he'll be missed by all of us.
"He hasn't started that many games of late and I'm sure that's come into his head and he's made his decision.
"But he'll be a big miss for us. He's the best I've played with and against.
"He's only small but it's so difficult to get the ball off him. Every United fan will miss him."