Barca - No rush over Cesc
Barcelona claim they are prepared to wait until the very last day of the transfer window for Cesc Fabregas.
Last Updated: 07/07/11 4:46pm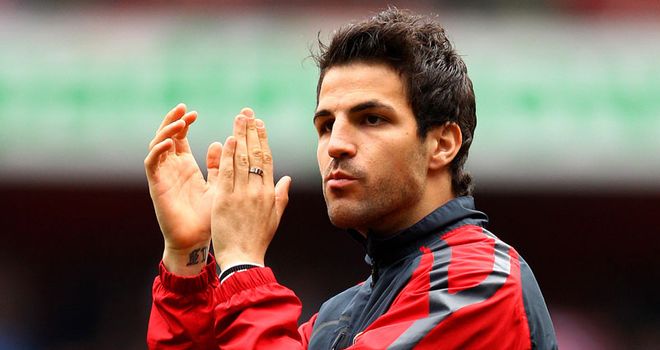 Barcelona claim they are prepared to wait until the very last day of the transfer window as they look to lure Cesc Fabregas from Arsenal.
The Spain international is again being strongly linked with a return to his boyhood club and the Gunners are understood to have already rejected one approach for their skipper.
Barca have previously suggested that the 24-year-old is worth less than the £35million they tabled for his services last summer and appear in no hurry to complete a deal.
Camp Nou vice-president Josep Bartomeu believes that any possible swoop could even be concluded on deadline day of 31st August, which would be hugely disruptive to the Emirates Stadium outfit.
Bartomeu said: "The experience of the last few years and of last season shows us that we have right up until the last minute before the season starts.
"We made signings very late last season. We have the best team in the world so we can afford to be patient.
"There is no rush, we have until the last moment."
Tourist class
There have been suggestions that Real Madrid could look to hijack their rivals in the race for Fabregas, but Bartomeu is not overly concerned by the apparent interest from Jose Mourinho's men.
He added: "We are well aware that there are other clubs who can spend more money than us. But we will continue on our own path without paying too much attention to what others are doing."
Meanwhile, Dani Alves has risked causing further anger among the Arsenal ranks by suggesting they are not in the same 'class' as the UEFA Champions League holders.
The Brazil international expects the talented midfielder to make the move to the Catalan giants this summer and also delivered a withering put-down to the North London club.
Alves said: "I'm convinced Cesc will join us. Arsenal are in tourist class, Barcelona are in business class and any player would want to join us."