Bursaspor - Ball in Gers' court
Bursaspor insist Rangers would need to pay 'serious money' if they wanted to re-acquire Kenny Miller.
Last Updated: 12/07/11 6:45pm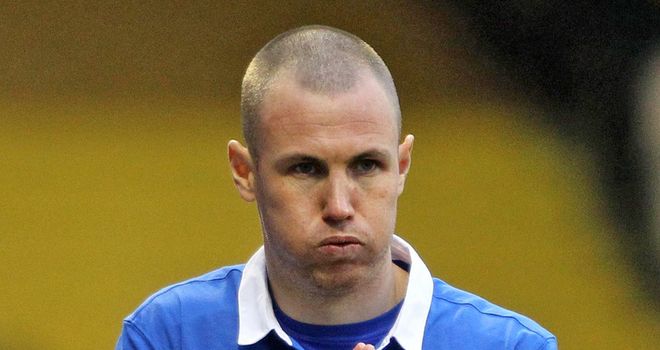 Bursaspor insist Rangers would need to pay 'serious money' if they wanted to re-acquire Kenny Miller for a third time.
Gers boss Ally McCoist has been speaking about the club's former striker recently, stating "he's never been far from his thoughts".
Miller and his family are believed to be unsettled in Turkey and mulling over the possibility of making a swift SPL return after just six months.
Bursaspor insists that if Rangers make a move for the experienced striker than anything could happen, however, the ball is firmly in their court.
"If the circumstances are right, if things are good, and the conditions are correct, then why not?" the club's director of transfers Erkan Kamat told STV.
"But Rangers have to pay serious money, a good transfer fee. If Rangers are opening the door, we can maybe settle something.
Family
"It can happen but it is not just a case of opening the door, it's not that easy.
"At the moment I am not talking about his valuation. We will see what Rangers want to do."
He added: "There is something on Miller's mind regarding his family. It is difficult for him because his family is in Scotland. He is in Turkey.
"In a few days' time we will see what happens.
"I am meeting Kenny tomorrow but, for the time being, Kenny Miller is a player of Bursaspor and will continue to be a player for Bursaspor.
"I will have to make a plan. I can't say anymore just now. But I will meet Kenny tomorrow, and then we will have a clearer picture."
Loan possibility
Meanwhile, Northern Ireland international Andrew Little says he may need to leave Ibrox on loan in order to kick-start his career.
The 22-year-old is currently recovering from two separate hip operations but when fit he was used more often than not by former boss Walter Smith as a squad player.
"My mind is more on getting fit, maybe a month down the road I will re-evaluate and maybe have a word with the manager and see what his plans are," commented Little.
"If I have a place here then great but I'm more than happy to go out on loan. I have been keen to go out on loan for the last two and half years. I feel as if I need 30 to 40 games a season.
"At the same time I want to play for Rangers and I want to play here. So if my chance comes I want to be here to take it. But if the manager reckons the best thing for me is to go out on loan and get 30 games I'm more than happy to do that."