Jagielka happy to stay
David Moyes claims Phil Jagielka is happy to stay at Everton unless he is told otherwise.
Last Updated: 20/08/11 11:46am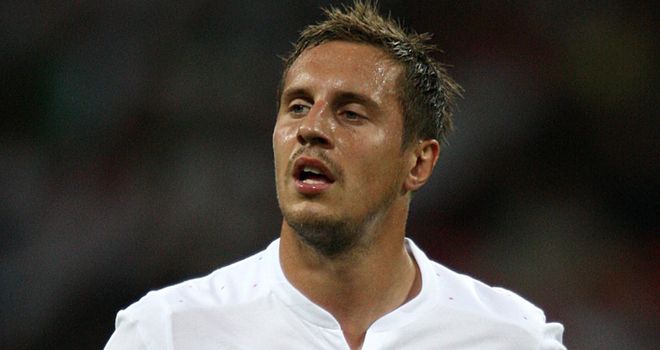 David Moyes claims Arsenal target Phil Jagielka is happy to stay at Everton unless he is told otherwise.
Jagielka has been the subject of a failed bid from Arsenal this summer as Gunners boss Arsene Wenger looks to bolster his defensive options.
It has been suggested Arsenal might come back with an improved bid for the England international before the transfer window closes, but Moyes insists Jagielka has told him that he will not rock the boat by pushing for a move to Arsenal.
"I have had two or three conversations with Jags and he is up-to-date with everything and anything that has happened," Moyes told the Liverpool Echo.
"He has said to me that, unless it is something Everton want to do, he is not going to be the one who instigates or pushes anything."
"It will only be if Everton want to do it and I certainly don't want to do it."
Fellaini contract
Meanwhile, Moyes has revealed the club are close to agreeing a new contract with midfielder Marouane Fellaini.
Everton have been locked in talks with the Belgian all summer about a contract extension and Moyes is hopeful the deal will be concluded soon.
"I think the chairman is moving much closer to agreeing a deal with Fellaini," added Moyes.
"I think we are moving towards that now. I can't tell you exactly whether it will happen but there have been several conversations and I think we are moving much closer towards that now."