Grygera eyes Europa glory
Zdenek Grygera is aiming to help Fulham to more European glory after being on the losing side against them two years ago.
Last Updated: 13/09/11 4:15pm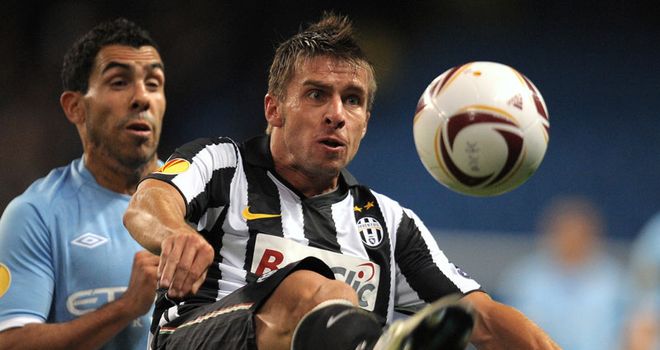 Fulham new boy Zdenek Grygera hopes to help the club to more European glory after being on the wrong end of their famous defeat of Juventus two years ago.
The 31-year-old was a first-half substitute in the Europa League last 16 tie at Craven Cottage in March 2010, which saw Fulham recover from a goal down to eventually win 4-1 and progress 5-4 on aggregate.
That shock result over the Italian giants formed part of the London club's memorable run to the Europa League final, where they eventually lost to Atletico Madrid in extra time.
Grygera admits the memories of that night and the passion shown by the club's fans helped persuade him to make a deadline day move from Juve to the Londoners.
With Martin Jol's men set to kick off their 2011/12 Europa League group stage campaign against FC Twente on Thursday, Grygera has also revealed he hopes to experience more famous European nights with his new club this season.
"Fulham turned a lot of heads when they knocked Juventus out of the competition and I've taken an interest ever since - when you are involved in a game like that it is only natural," Grygera told the club's official website.
"It was a difficult night for those on the losing side but, of course, it was a special night for Fulham.
"I've played a few times against English teams over the years and, every time, I have been struck by the atmosphere in and around the grounds, and Craven Cottage was no different.
"Even though it is small in comparison to some, the atmosphere was fantastic and made for a great setting.
"It's funny how things work out. It shows that in football you just never know what will happen.
"I'm very happy to be opening a new chapter in my career and hopefully I can share similar lasting memories with the fans."