Song calls for united Arsenal
Alex Song has called on the Arsenal squad to unite in an attempt to turn their season around.
Last Updated: 03/10/11 6:35pm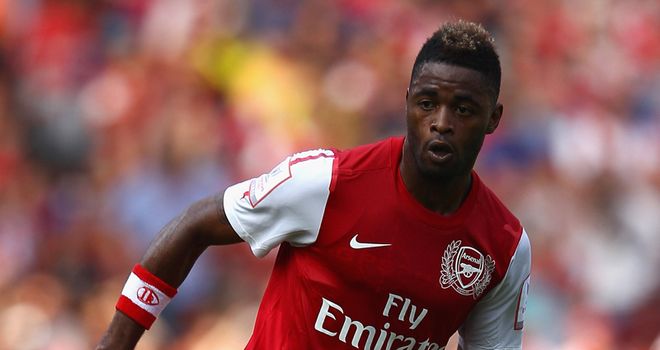 Alex Song has called on the Arsenal squad to unite in an attempt to turn their season around.
The Gunners slumped to their fourth defeat of the Premier League season on Sunday as they lost 2-1 to North London rivals Tottenham at White Hart Lane.
And Song, who has been pushed back into a central defensive role due to the injury crisis at the Emirates, claims it is not 'normal' for Arsene Wenger's side to be in such disarray.
Arsenal, who are currently sitting just two points and three places above the drop zone, have also lost Bacary Sagna, who has been ruled out with a broken leg sustained in the derby, until the New Year.
But Cameroon international Song feels the club must remain positive and learn from their defeat against Spurs.
Keep going
He told Arsenal Player: "We need to just keep going. We can't lose games like this, it is not normal. We are not allowed to do it, for the fans and for everyone who loves Arsenal.
"We need to learn from this one for the future because we are not in a good situation at the moment.
"When everybody comes back we will feel very good and strong.
"We need to keep our heads up and try to push ourselves to learn and give the best for the future."
Song added: "Arsenal being in this position is not normal. We now need to show something very good, not just for the fans, but for us as well.
"Arsenal always fight for the first place, the top places. Now we are not in a good situation."
He added: "It is very important for us to come back after the (international) break with a winning mentality.
"We want to show that we are not down, we are here and we can do something good.
"The next five games are very important for us.
"We need to win every single one to come back and show the fans that we are ready and that we are to fight for the league."
Vermaelen running
Meanwhile, defender Thomas Vermaelen has returned to light running after suffering an Achilles injury during Arsenal's 2-1 win over Udinese in their Champions League qualifier back in August.
But Wenger confirmed the Belgium international is unlikely to make his comeback until the game against Stoke on October 23rd.
And Vermaelen posted on his Twitter account: "Great step forward today. First run outside without any pain or discomfort. Hopefully I can make good progress this week."