Monk seeks away points
Swansea defender Garry Monk is confident the team can replicate their Liberty Stadium form away at Norwich and Wolves.
By Matthew Skinns
Last Updated: 11/10/11 5:08pm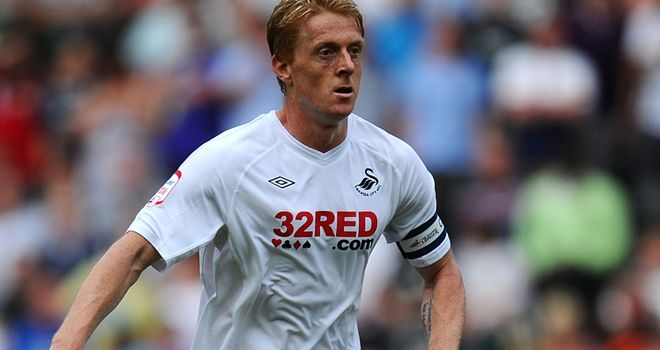 Swansea defender Garry Monk is confident the team can emulate their superb home form when they travel to Norwich and Wolves.
Brendan Rodgers' side are yet to concede at the Liberty Stadium, recording two wins and two draws in their opening home games.
Monk is hoping the Swans can claim their first away win following heavy defeats to Chelsea and Manchester City that saw them concede eight goals accompanied by a slim 1-0 loss to Arsenal.
Speaking to the South Wales Evening Post, the 31-year-old defended their form outside of Wales, looking for the positives that can be taken from their experiences so far.
Thanks for that
"People are talking about how we haven't got any points away from home, but you look at the fixtures and we've had tough, tough games," he said.
"Really against Arsenal we should have got something, but I think there are positives we can take from the first three away games.
"When the fixtures came out I was looking at them and thinking, 'Oh cheers, thanks for that', but looking at it now I think it's been good for us.
"The games have been good experiences for us. I think the boys will learn from them and we will keep progressing."