Lucas thanks fans for strength
Lucas Leiva says Liverpool fans' support has made him feel stronger after he suffered a season-ending injury.
Last Updated: 02/12/11 7:54pm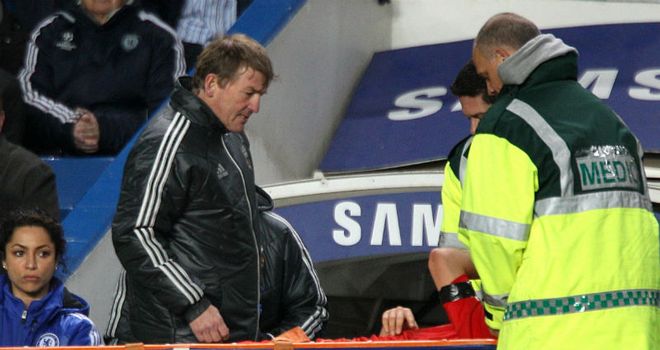 Liverpool ace Lucas Leiva says fans' support has made him feel stronger after he suffered a season-ending knee injury in Tuesday's 2-0 Carling Cup win at Chelsea.
The Brazil international had to be stretchered off in the 70th minute at Stamford Bridge after sustaining the injury in a collision with Chelsea star Juan Mata.
A scan subsequently revealed anterior cruciate ligament damage in his left knee and he is set to undergo surgery, which will rule him out for the remainder of the current campaign.
Lucas told Liverpool's official website: "I didn't realise what an impact my injury could make on the fans. A lot of people have been sending me positive messages, and this makes me feel stronger.
"I know at the moment I haven't had time to think too much about the injury and I am just trying to get everything ready for the operation, but I know when I have difficult times during my rehab one of the things that I will remember will be the messages.
"I want to say thank you very much for all the messages the fans have sent me on the website and on my Twitter page too. I have read a lot of them and all of them have been very positive. They have given me more confidence to come back strongly."
Worked hard
He added: "I have worked hard to get people to believe in me and my football - and I can see the fans appreciate the work I have done.
"Even in difficult times, I have put my head down and worked really hard to achieve things and try to be an important player for the club.
"I want to say many thanks to the fans. There are no words I can say to express how much I appreciate all of the messages and positive thinking all of them are sending to me.
"When I come back onto the pitch, I will repay everything they are doing at the moment for me and keep wearing the shirt with pride.
"They are really important for me because it will be a difficult time and it will be important to have the messages I have received."