Messi wants Club World Cup
Lionel Messi insists that Barcelona should aim to win the Club World Cup as well as the Champions League and the Primera Liga.
Last Updated: 06/12/11 3:53pm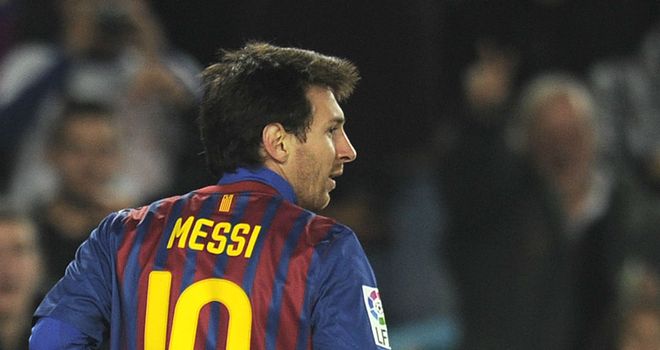 Barcelona superstar Lionel Messi insists that his team should aim to win the Club World Cup as well as the UEFA Champions League and the Primera Liga.
Barca won all three trophies two seasons ago and the 24-year-old wants them to do it again due to them losing the Copa del Rey to Real Madrid last season.
The Club World Cup is hosted in Japan this time round and Brazilian side Santos are looking dangerous with their young striker Neymar, but Messi is confident that his team can lift the trophy again this season.
"We're always under the obligation to win. To my mind it's a really important tournament and we'll try to come out on top, just as we always do," he said to fifa.com.
"We can't afford to relax either. Everyone thought the two favourites were going to reach the final last time and Internacional [of Brazil] fell short.
"We know what we're capable of and how far we can go. We've got a lot of games to get through, that's true, and it's never easy to play one match after the other and maintain top form.
"We're staying cool, calm and collected, and nobody knows what this team's capable of better than we do."
Santos won consecutive Intercontinental Cups in 1962 and 1963 and although Neymar is only 19, Barcelona captain Xavi believes he is a great player.
"Neymar is very talented and has amazing ability. He seems like a player destined to make a difference for any side he plays for," said Xavi.