McLeish keen to move on
Alex McLeish says last weekend's incident involving Darren Bent will have no damaging effect on Villa heading into Wednesday's clash.
Last Updated: 20/12/11 3:45pm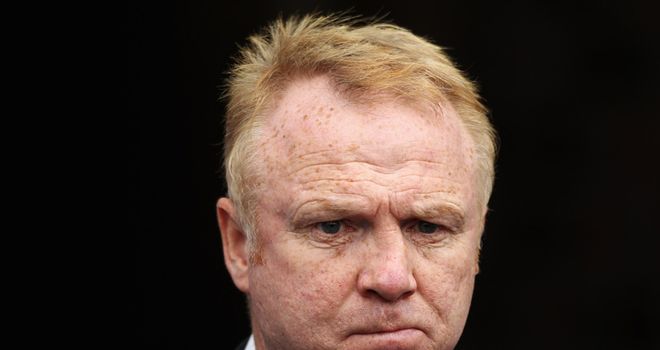 Alex McLeish says the incident involving Darren Bent last weekend will have no damaging effect on Aston Villa heading into Wednesday night's clash with Arsenal.
Villa fans were outraged on Sunday when striker Bent was pictured out shopping near his Cambridge home during the club's televised clash with Liverpool after he had been instructed by medical staff to rest a thigh injury.
The frontman has since apologised for what he described as "an honest mistake", insisting he saw the majority of the 2-0 defeat at Villa Park.
Both Bent and McLeish have also strenuously denied that the striker's lack of involvement was the result of a bust-up between the two.
The manager is keen for Villa to put the incident behind them as they prepare to face the Gunners at home on Wednesday.
No damage
"It's not been damaging at all because the lad was told to stay at home and rest," he told Sky Sports News.
"I think he watched most of the game, saw that we weren't going to win it and slipped out to the shops, collected some items, was out of the house for about an hour then went back to the house.
"A massive fuss was the result of that but he apologised to the Villa fans and we move on."
Asked if Bent's actions were ill-advised, McLeish added: "With about 10 minutes to go at 2-0 down? You'd need to ask Darren about that, rather than asking me if it's ill-advised.
"The fact is that he did go home, he was resting up, he watched the game, he followed the lads and saw it was a futile last 10 minutes. If he's guilty of anything he should have stayed for the last 10 minutes."