Kagawa cools United talk
Japan winger Shinji Kagawa has dismissed talk linking him with moves to Man United and Milan, insisting his future lies at Dortmund.
Last Updated: 22/01/12 9:12pm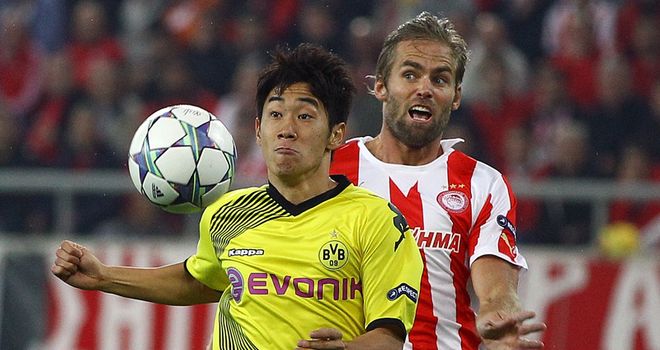 Japanese winger Shinji Kagawa has dismissed speculation linking him with moves to Manchester United and AC Milan, insisting his future lies at Borussia Dortmund.
European heavyweights United and Milan are thought to be targeting the 22-year-old, who joined Dortmund in 2010 from native side Cerezo Osaka.
But the Japan international insists there is no foundation to the rumours and is fully focused on helping the Bundesliga defending champions to success.
"Right now, it's just about me being successful here with Dortmund," Kagawa told German newspaper Die Welt.
"There are rumours (about Manchester United or AC Milan) again and again, but I have no information about that. The talk leaves me cold."
Kagawa joined Dortmund for just €350,000 (£290,000), but after helping Dortmund lift the title last term, his market value has soared to around €14million (£11m).
The winger, who is contracted at Dortmund until 2013, is back in form after missing the first few months of 2011 with injury.
Honour
"For a player like me to come here and win the championship is really an honour," he said. "I have really experienced a lot. I soon found my place in the team and we were successful.
"Winning the championship at the end of the season was great.
"I must admit, it was beyond my wildest dreams.
"In my time here, I've seen that Borussia Dortmund has developed steadily. We have become German champions and played in the Champions League.
"In the Bundesliga, we are up at the top and want to do so in the future."