Ream reveals Arsenal enquiry
Bolton's new arrival Tim Ream has revealed former team-mate Thierry Henry recommended him to Arsenal.
By Hayley Paterson
Last Updated: 11/02/12 12:06pm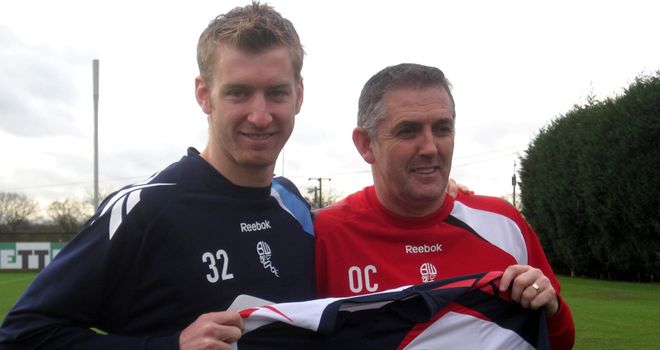 Bolton's new arrival Tim Ream has revealed former team-mate Thierry Henry highly recommended him to Arsenal.
The 24-year-old could have been lining up alongside his former New York Red Bulls club-mate Henry for the Gunners and heading for a UEFA Champions League tie in Milan, however the American centre-back has opted for a relegation scrap with Owen Coyle's men.
Following his £2.5million transfer to the Reebok Stadium, Ream revealed Arsenal's comeback star had offered glowing references about him to the North London club.
"That's what I was told happened - that Thierry (Henry) spoke to Arsenal about me. Obviously he has great connections there and at other places too," he told The Sun.
"There was an enquiry from Arsenal and I think there might have been an offer put in.
"I think it might have been happening while talks were going on at Bolton too.
Interest
"I played in the Emirates Cup at Arsenal's stadium during the summer and I was aware of their interest.
"It would have been great to go there. But I don't know how much I would have played and that's what I want to do.
"Of course I'd love to play Champions League one day. As a player you want to be in the top competitions and that's the top one in Europe."
Ream, who is expected to make his Premier League debut for the Trotters at home to Wigan on Saturday, said he still turns to 34-year-old Henry for advice.
"We've been in touch a lot. He's been sending words of encouragement. I've been picking his brains," he added.
"He's a good leader. He showed me that in New York - and he's still doing it for me now."