Vorm demands Swans response
Swansea goalkeeper Michel Vorm has demanded they beat Blackburn following their defeat to QPR
Last Updated: 13/04/12 8:23am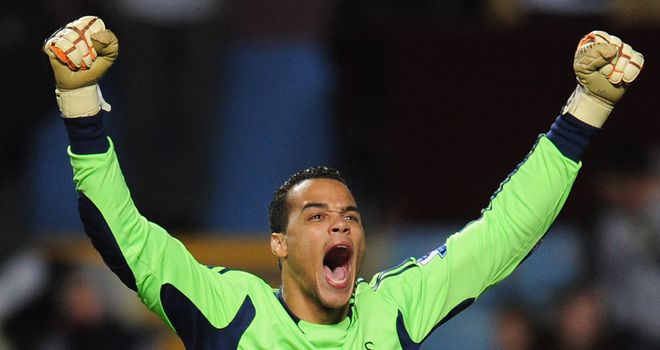 Swansea goalkeeper Michel Vorm has demanded they beat Blackburn following their defeat to QPR.
The defeat to Rangers was Swansea's fourth on the trot to leave them on 39 points nervously looking over their shoulders at the relegation zone.
The Dutchman admits he was unhappy with the manner of the defeat at Loftus Road and he has called on his team-mates to end any lingering doubts of being dragged into the relegation dogfight by getting a result against Blackburn this weekend.
"I had a good feeling before QPR, but we gave a nothing performance," noted Vorm. "The way we played was our worst game of the season. We got what we deserved.
"If we play like that, we will lose all five games before the end of the season, it was ridiculous and I'm very disappointed.
Apology
"I have to apologise to the fans. We have to be much, much better.
"I'm not going to say we owe them [the fans] a performance because we owed them a couple of matches ago.
"We are not there yet - we have 39 points. But only a win will do against Blackburn. We have to win. There is no if or maybe about it."