England to go with two up top
Roy Hodgson claims he will favour a two-pronged attack at this summer's European Championship, with Wayne Rooney still a key part of his plans.
Last Updated: 28/05/12 8:39am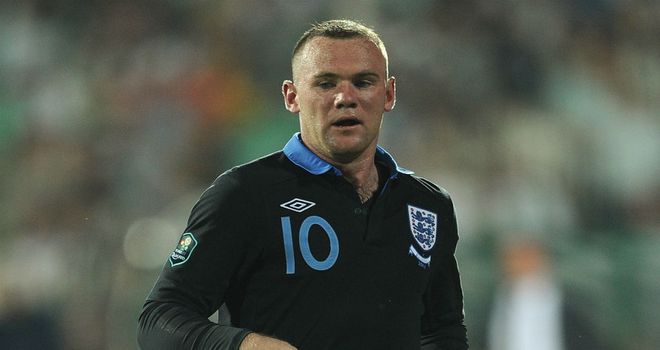 England manager Roy Hodgson claims he will favour a two-pronged attack at this summer's European Championship.
The Three Lions will be without talismanic frontman Wayne Rooney for their first two fixtures at Euro 2012, with the Manchester United forward due to serve a suspension.
Rooney remains a big part of Hodgson's plans, though, and will be a pivotal figure heading forward.
England's new boss, who began his reign with a 1-0 victory over Norway on Saturday, believes it is important that the Three Lions make the most of Rooney's talents.
That means playing him down the middle, in his favoured role, with a strike partner alongside him to help carry the attacking load.
Excellent
"Two strikers will be the way forward during my time with England because we have Wayne Rooney," said Hodgson.
"We don't have him for the Euros. We might end up missing him for the Euros and regretting the fact but it is a temporary thing.
"There is a lot of football to be played after the Euros and when you have a player like Rooney, who is excellent in that position, it would seem a bit strange if we just went to one lone forward."
On occasion, United boss Sir Alex Ferguson has frustrated Rooney by playing him in positions other than the one in which he is most effective.
To accommodate Cristiano Ronaldo's unwillingness to defend, the 26-year-old was often shunted onto the left during the Portuguese winger's time at Old Trafford.
Dangerous
Following the former world player of the year's departure to Real Madrid, Rooney was used as the battering ram on his own up front.
Yet it has been the emergence of Danny Welbeck this term that has allowed him to find his best form on a consistent basis, offering the opportunities to find the space from which he can cause havoc.
"We all know he is best in that position," said Hodgson.
"The fact he is so good in other positions is another matter.
"In my conversations with him and all the games I have watched him play he is extremely dangerous when he plays as a second striker."