Steele going for gold
Jason Steele believes home advantage will give Team GB the edge in the Olympic Games.
Last Updated: 03/07/12 4:52pm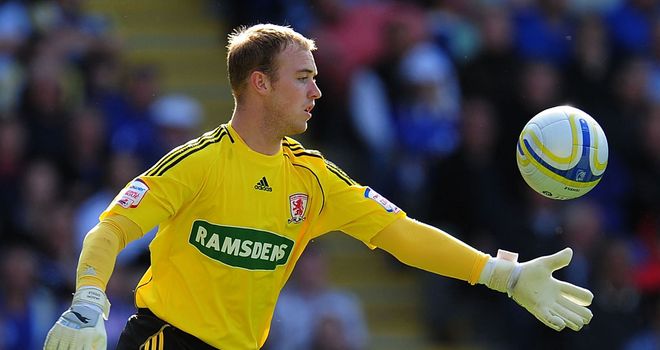 Jason Steele believes home advantage will give Team GB the edge against their opponents in their quest for Olympic gold this summer.
The 21-year-old is part of Stuart Pearce's 18-man Great Britain squad that many are tipping to win the football tournament at London 2012.
And Steele believes their billing amongst the favourites is justified as anything less than a gold medal would be seen as a disappointment by the players.
"I think you've got to go into it aiming for the gold medal," Steele told Boro's official website. "The talent screams out at you when you look down the list of names. Hopefully we can live up to expectations and get gold.
"I remember the huge advantage we gained from playing in front of our own fans during Euro 96, and I'm sure with the nation behind us, it could be a fantastic tournament for us.
"I'm absolutely buzzing. I've said from early on that it would be very special to represent Team GB, and now I can't wait to get going and be involved.
"It's something that I would cherish for the rest of life. I would tell the kids and the grandkids about it.
"Just being in the squad is special, but I would obviously love to play. It's frightening to think that in a few weeks' time, I could have an Olympic gold medal! It hasn't really sunk in yet what it is that I'm about to embark on."