Bendtner mulling over offers
Nicklas Bendtner is confident he will leave Arsenal before the close of the transfer window despite rejecting several offers from other clubs
By Ejder Akbal
Last Updated: 13/08/12 9:22pm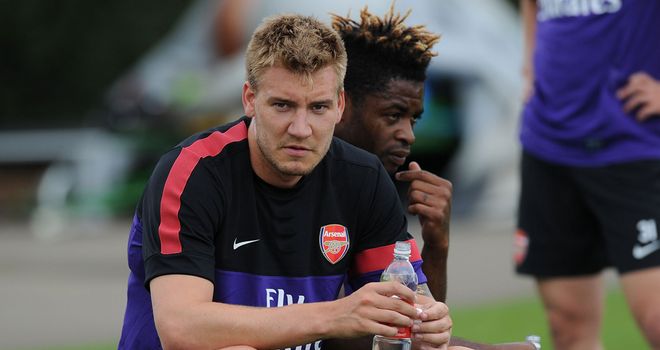 Nicklas Bendtner is confident he will leave Arsenal before the close of the transfer window despite rejecting several offers from other clubs.
The Denmark international is not in manager Arsene Wenger's plans at the Emirates and widely expected to move on.
The 24-year-old spent last season on loan at Sunderland and Bendtner is happy to leave Arsenal in search of regular first-team football.
Bendtner insists talks are ongoing with several interested parties and that he has already turned down offers from other sides.
"Arsenal is not an option and that is something both the club and I agree on," Bendtner told sporten.dk.
"I expect to have found a solution to my situation before the window closes. There are concrete negotiations in the works.
Offers
Asked if he had turned down some offers, Bendtner added: "Yes I have and there are a lot of different reasons for that.
"I have three demands and I won't sign a deal with a club who aren't prepared to fill those demands."