Striker Didier Drogba insists he remains committed to Shanghai Shenhua
Didier Drogba maintains he is fully committed to Shanghai Shenhua amid ongoing speculation regarding his future.
By Patrick Haond
Last Updated: 08/09/12 6:53pm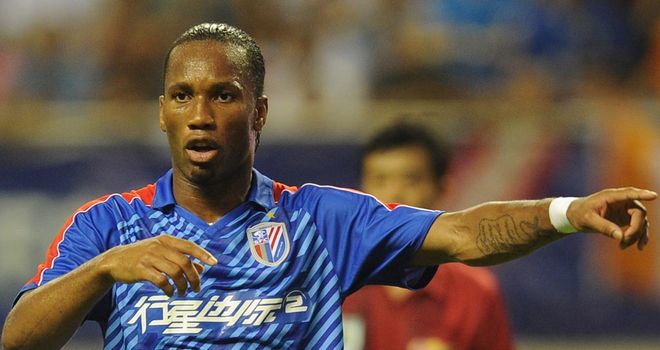 Reports last week claimed the former Chelsea striker could have been set to be released from his contract in China as a result of a power struggle in the Shanghai boardroom.
Rumours suggested some club officials were unhappy at the salaries being paid to certain star players, including Drogba and ex-Chelsea team-mate Nicolas Anelka.
The striker, who only left Stamford Bridge this summer, was consequently linked with a shock return to the Premier League with Liverpool or a reunion with Jose Mourinho at Real Madrid.
But Drogba is adamant he wants to stay in China and will return to Shanghai after the international break, when he is playing for Ivory Coast against Senegal on Saturday in African Cup of Nations qualifying.
"My start has generated good and bad reviews but I've always taken on my choices," he is quoted as saying by L'Equipe regarding Shanghai.
"For the 2013 African Cup of Nations, I will do everything to remain competitive by being in China. Do not worry."