Newcastle midfielder Yohan Cabaye ready for Everton boo-boys
Newcastle star Yohan Cabaye wants to move on from the hostilities at Everton and is demanding the right mentality.
Last Updated: 17/09/12 9:44am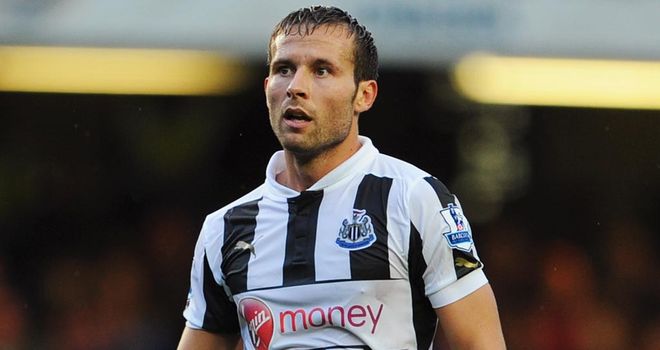 Alan Pardew's side play at Goodison Park on Monday night in what is a repeat of the final fixture of last season, when they narrowly missed out on the UEFA Champions League.
Cabaye was at the centre of a bad-tempered finish to that match and was involved in a skirmish which saw former Everton player Tim Cahill sent off after the full-time whistle.
The Frenchman thinks he could be targeted by Merseyside boo-boys as a consequence but he is determined for himself and the Newcastle squad to put the incident in the past.
Cabaye said: "We have to forget that game last season, just as we have to forget every game last season.
Spirit
"Everton are very strong and it is teams like them who have started the season well, who will make it even harder for us.
"They are like us. They have some good players and play with a team mentality and are a strong unit.
"We will have to be stronger mentally. We surprised people last season when we finished fifth and this year is different.
"Every team knows what we can do on the pitch and we are a target.
"The right mentality is very important for us and we have that in the dressing room. The spirit is just as strong as it was last season."