QPR midfielder Kieron Dyer keen to prove doubters wrong by staying fit
Kieron Dyer says he is reaping the benefits of a special training regime and hopes to repay the faith shown in him.
Last Updated: 24/09/12 2:11pm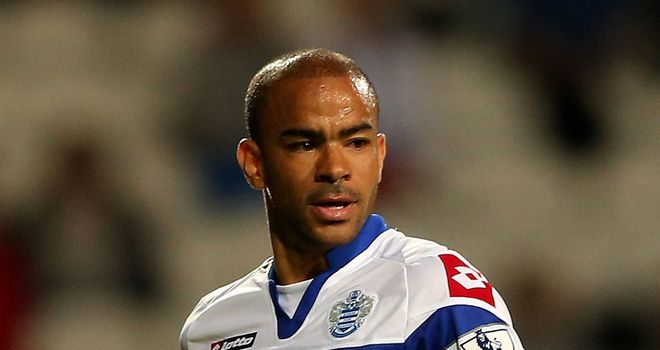 Dyer's career has been wrecked by a succession of serious injuries but he is back to fitness this season and has been given the opportunity to shine under Mark Hughes.
He came on for Jose Bosingwa after just three minutes against Tottenham on Sunday and completed the match to further boost his confidence.
The 33-year-old says the criticism he has received has helped him become mentally strong, and he is now aiming to play as regularly as possible.
"I have been hammered many times over the years and you do develop a thick skin. I just thought if I get another chance I am going to prove everyone wrong," Dyer told the London Evening Standard.
"I am getting a lot of minutes now and if I stay on the pitch, I'm going to prove a few doubters wrong."
Dyer has worked hard to get himself back in first-team contention at QPR, aided by the club's medical staff and Hughes' motivational management.
He explained: "As soon as the manager came in, he said, 'I want you to get fit and I will give you another chance. I know what you can do because I played against you in the past'.
"I have been put on a special training programme and I haven't missed a session this season so it must be working.
Intensity
"There is a lot of sport science involved. We take saliva and urine tests in the morning and if my saliva test is a bit high, they pull me out of training or modify it. They take a swab and it can tell you if you're feeling stressed and if your body is not 100 per cent right.
"My sessions are all high intensity. In the past I have been coasting in training because I wanted to save myself for the match. Now I train like I am in a game."
QPR decided to offer Dyer a new deal in the summer even though they were bringing in a host of new recruits, and the former England international is happy to be part of such an ambitious club.
"That was a huge vote of confidence for me," he added. "I hope I have a lot of games left in me.
"These are exciting times for QPR and I am looking to the future, not the past."