Sir Alex Ferguson feels Nemanja Vidic was never fully fit for Manchester United
Nemanja Vidic was never fit after seemingly recovering from cruciate ligament damage, according to Sir Alex Ferguson.
Last Updated: 28/09/12 11:01pm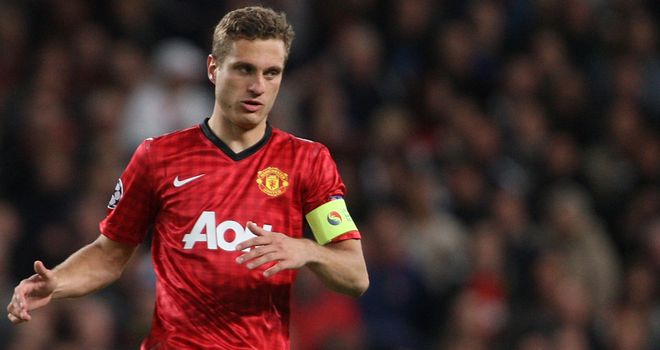 The Manchester United captain returned this season from the injury he suffered in December of last year but now faces another two months on the sidelines following further surgery.
And Ferguson admits he was not entirely surprised by the chain of events.
"I don't think he was ever 100 per cent," said the United boss.
"I noticed a couple of times in training that he was limping a little bit. Then he started feeling tightness in his knee.
"He wanted to carry on and in that situation that is what tough guys can do.
"Obviously the main operation was to correct the cruciate but when you do cruciates there is always the danger that the cartilage or meniscus is damaged also and that was the case."
He added: "The difficulty is for our medical staff to make a decision as to when players are ready to come back.
"The worst that can happen is if you try and rush them back they get a training injury.
"That is unthinkable nowadays and that is what we are trying to avoid."