QPR boss Mark Hughes has played down reports of a rift with Adel Taarabt
QPR manager Mark Hughes insists he has had no problems with the conduct of Adel Taarabt of late.
Last Updated: 05/10/12 1:14pm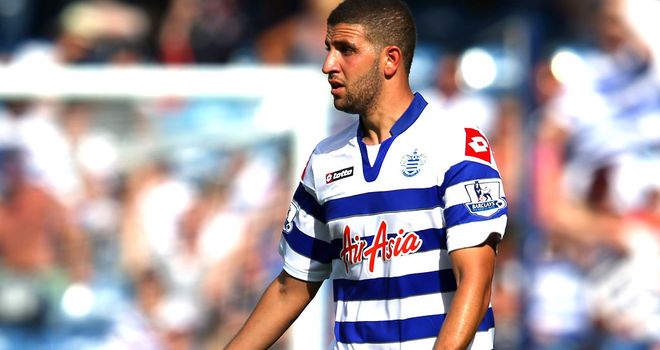 The Morocco international had a tumultuous start to his career in west London but Hughes is convinced the 23-year-old is showing a new-found maturity.
And the Rangers boss said there is plenty of guidance available to Taraabt, who is now over the injury that has restricted him to just two appearances this season.
"Adel is a talented young man and that talent is recognised here, we support him but he is a young player and sometimes he makes the wrong decisions," said Hughes.
"There are always consequences when you do that but he is in a good place now and we are pleased with what he is producing and as a consequence we will reap the benefit on the pitch.
"He is training correctly, training well and having an impact. Obviously he has been injured in recent weeks so that is why I haven't been able to play him but he is back now and certainly in my thoughts for the weekend."
Hughes refused to divulge what Taarabt had done recently to prompt suggestions of discontent but when asked if it was issues on or off the pitch he said: "Probably both it is fair to say.
"He is just a young player, he is still learning the game and still understanding what it takes to be a top professional but he will get there because he has got good people around him and we will support him and make sure he gets to the level that his talent deserves."