Rio Ferdinand believes there is still more to come from Manchester United this season
Rio Ferdinand feels Manchester United have been operating below their best, with there still plenty more to come.
Last Updated: 03/11/12 3:23pm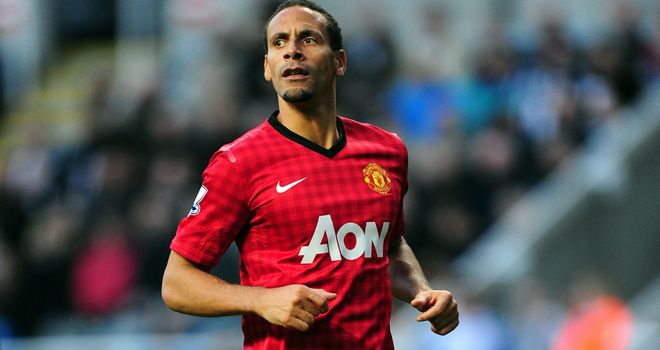 Sir Alex Ferguson's side have made promising starts to their Premier League and UEFA Champions League title bids, with domestic and continental commitments juggled successfully.
They have, however, been unconvincing at times, with victories ground out rather than surged towards.
Ferdinand admits there is room for improvement from the Red Devils, but considers that to be a good thing heading into an important stage of the campaign.
The veteran defender told United Review: "It's gone all right. We're in a good position, albeit by not playing fantastically well yet and not being as consistent as we'd like.
"It speaks volumes for how well we're doing, that we're not as good a squad as we can be.
"We're not playing to our optimum at the moment but we're still in a position to challenge and that's great.
"I just want to see us when we're firing on all cylinders and consistently winning games the way we're capable of doing."
Eliminate
While United have not struggled for goals this season, their problems have been at Ferdinand's defensive end of the pitch.
The normally solid Red Devils have leaked too many goals for their liking, although injuries to captain Nemanja Vidic, Chris Smalling and Phil Jones have left them vulnerable.
Ferdinand admits it is a problem the team must address quickly to keep the momentum going on multiple fronts.
The 33-year-old said: "If I knew that (the answer) I'd be the manager, but it's something we have to eliminate because it's getting on everyone's nerves now.
"It's not normal for us to be like that and we have to get it out of our system.
"We have to make sure we are starting games in a better manner.
"You can't put it down to bad luck. Maybe sometimes we've just not prepared ourselves properly and not applied ourselves properly in the beginning of games.
"Whatever it is, we've got to make sure we eradicate it."