Rangers chief executive Charles Green believes the club could be playing in the English Premier League in the near future
Rangers chief executive Charles Green is looking to take the Glasgow club to the English Premier League.
Last Updated: 17/11/12 6:30am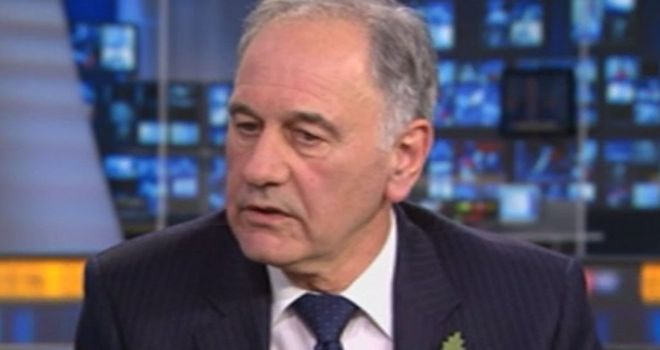 The Glasgow outfit play in the fourth level of Scottish football after being liquidated earlier this year over unpaid tax and National Insurance.
But Green, who is attempting to attract potential investors ahead of a planned float on London's AIM market, is convinced they have the potential to be second only to Manchester United in England.
And the former Sheffield United chief insists Rangers' depature, along with city rivals Celtic, would ultimately benefit the game in Scotland.
"The SPL told us face-to-face, 'We don't want you, you aren't welcome,'" said Green, referring to the club's attempt to remain in the top flight while in administration during the summer.
"But Scottish football without Rangers and Celtic might actually become more competitive within the remaining clubs rather than having these two monsters sat above them.
"As a football club, if Rangers were in the Premier League only Manchester United would be bigger. Arsenal haven't got more fans than Rangers... the fan base is so big."
Despite the Premier League stating they have no plans for the Glasgow sides to move south, Green added: "I don't believe they are hostile towards it because I think it's a generalization.
"Speak to Manchester United. They are not hostile to Rangers joining."
However, a spokesman for the Old Trafford club was quick to distance himself from the remarks.
"We are not in favour of it at all," said Phil Townsend. "We are against it. Our view is it's the English Premier League and should remain that way."